Wireless Nurse Call System Add-On
Aura 2.0 Emergency Wireless Communication System

Dear First Name,
First, let me introduce myself: I am Jessica Pearson, a representative of Cornell Communications. I wanted to introduce you to Aura 2.0, our wireless nurse call system which integrates with many hard wired nurse call system.
This system offers:
Pendants for Mobile Residents
Data Logging
Paging
Custom Alerts and Custom Resets
Door, Window, and Intruder Monitoring
Recorded Voice Message, Text, and Email Options
And many more features than can be put here...
If you are interested in any of this for your facility, please contact me today at 800-558-8957 or email me at jessie@cornell.com. I will personally walk you through designing a system that will meet your needs.

Sincerely,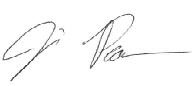 Jessica Pearson
Contact the wireless nurse call system manufacturers at Cornell Communications today for more information on our excellent emergency communication equipment.