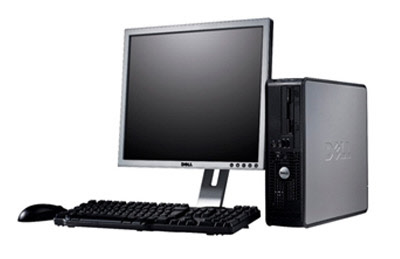 Computer for AURA 2.0 System
Call for pricing
(1-800-558-8957)
Description:
Cornell's AUR-2000 is a computer system with built-in wireless transmitter used in conjunction with AURA 2.0 wireless implementations. The system includes PC, monitor, wireless receiver, and AURA 2.0 software.
Cornell's AUR-2001 is a computer system used in conjunction with AURA 2.0 hard-wired implementations. The system includes PC, monitor and AURA 2.0 software. Both computers systems are furnished with mouse and keyboard.
Operation:
The computer runs using the software provided. The actual configuration of the software is determined by how it is programmed and which devices will be used, which will be gone over during AURA 2.0 training.
Set-up:
Setup computer using the instructions provided. Only use the components included with the AUR-2000 or AUR-2001 to insure compatibility.
Engineering Specifications:
The contractor shall furnish and install Cornell's computer (AUR-2000 or AUR-2001) with Cornell's Wireless AURA 2.0 and 4000 system. Only components provided by Cornell shall be used to furnish and install the computer. The computer provided shall be programmed to the specifications determined by the facility and components specified for the use with AURA 2.0.
Technical Information:
Power Requirements: Plugged into standard 125V electrical plug – Required Battery Backup/Surge Protector (not included) to prolong the life of the computer
Operating Environment: 50-120°F Indoor Non-condensing
Setup: See instructions included with the computer
Get Help with System Design/Installation
Read More
Get the system you need.
Audio and visual nurse call systems for assisted living facilities, nursing homes, hospitals and outpatient medical clinics.
Order by Noon CST for same day shipping.
Traditional lights, buttons and pull cords or smartphone/WiFi integrated. Let us know what you're trying to do and we'll take care of you.
System Quote Get Help with System Design/Installation

1-800-558-8957