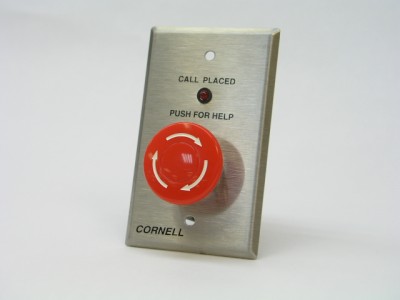 Emergency Station With Push-On, Twist-Off Mushroom Head Nurse Call Button and Call Placed Light
$157.00
$125.60
/each
(Online Price)
Emergency Station With Push-On, Twist-Off Mushroom Head Nurse Call Button and Call Placed Light
Our emergency nurse call systems enable easy communication between patients and their caregivers. Each emergency station is constructed with a stainless steel, single-gang faceplate, and features silk screened lettering. A mechanically latched Mushroom button allows patients to alert their nurses. To place a call, patients push the button and a red LED light lets the patient know the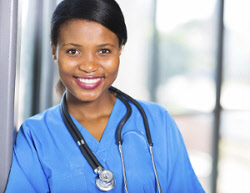 call has been placed and help is on the way. Once activated, associated corridor lights flash, indicating which room requires assistance. Patients or caregivers may twist the button to turn off or cancel the call. Our emergency stations are ideal for assisted living centers, nursing homes and hospitals.
Our emergency stations may be flush or surface mounted depending on your preference. For a flush mount, install the plate a standard outlet box with single-gang rings. You may also surface mount over a Wiremold 5748 or equivalent with a 13/4" depth. The E-108 emergency call station requires a 24VDC battery for operation.
Nurse Call Button Improves Response Time
Nurse call buttons, like this Emergency Station and other push button station components, provide a fast and simple way for patients to signal their caretakers when they need assistance. Whether the patient has an emergency or is simply uncomfortable, they can summon their caretaker with the push of a button and have what they need in minutes. With clear and convenient corridor lights announcing which room signaled for help, hospital staff can easily attend to the patient's needs. Nurse call buttons from Cornell Communications ensure fast response times for your loved ones in hospitals, nursing homes, and assisted living facilities.
Browse all nurse call system replacement parts from Cornell Communications for reliable communication devices for your healthcare facility.
Read More
Get exactly the system you want.
Audio and visual nurse call systems for assisted living facilities, nursing homes, hospitals and outpatient medical clinics.
Traditional lights, buttons and pull cords or smartphone/WiFi integrated. Let us know what you're trying to do and we'll take care of you.
Compare Call Systems System Quote Get Help with System Design/Installation
Calls: 1-800-558-8957 (Mon-Fri 8AM-5PM Central Time)