Area of Refuge Requirements in Michigan
Emergency Call Systems >> Area of Refuge Systems >> Area of Refuge Requirements >> Michigan
---
Does your Michigan Building Meet Local Area of Refuge Requirements?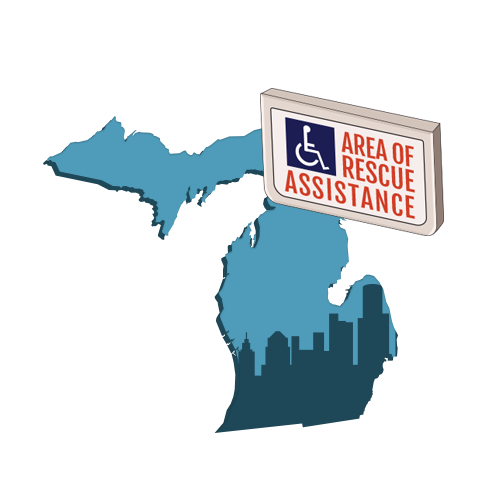 Knowing local area of refuge requirements can save your firm tens of thousands of dollars in fines. Area of refuge requirements in Michigan are identical to 2015 International Building Code (IBC) requirements with one exception: signage must be illuminated. Cornell carries a range of backlit area of refuge signs compliant with Michigan area of refuge requirements. Cornell Communications is the expert on area of refuge requirements in Michigan and guarantees your facility will meet all local building codes.
When is an Area of Refuge Required in Michigan?
According to IBC Section 1007, accessible means of egress require an area of refuge. Areas of refuge are required in all multi-story:
Buildings WITHOUT automatic sprinkler systems throughout
Assisted living facilities
Healthcare facilities
Hotels & Motels (Transient)
Group I-2 Buildings
Group I-3 Buildings
Group M Buildings
The state of Michigan does not require areas of refuge in buildings with automatic sprinkler systems throughout, at stairways serving open parking garages or smoke protected seating areas in compliance with Section 1028.6.2.
Area of Refuge Communication Requirements in Michigan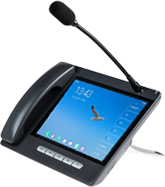 The state of Michigan requires all areas of refuge that are one or more stories above or below the level of exit discharge are equipped with a two-way communication system like Cornell's 4800 Series Area of Rescue Assistance system (IBC 1009.6.5). According to IBC 1009.8.1 two-way communication systems at areas of refuge must:
Provide communication between each required location and the fire command center or a central control location
The fire department must approve the central control location
Have a timed automatic telephone dial-out capability to a monitoring location or to 9-1-1
Include both audible and visible signals
A two-way communication system is not required in areas with ramps, near freight elevators or near service elevators that are not designated as part of the accessible means of egress.
Cornell's 4800 Series Area of Refuge assistance system meets all of Michigan's building code requirements.
Area of Refuge Signage Requirements in Michigan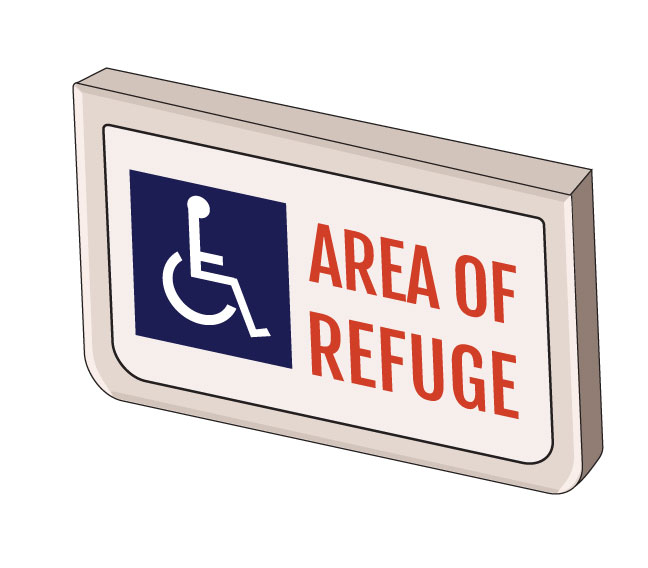 Michigan building code requires areas of refuge are clearly marked with appropriate signage. IBC 1009.9 states:
Each door providing access to an area of refuge from an adjacent floor area shall be identified by a sign stating: AREA OF REFUGE
Each door providing access to an exterior area for assisted rescue shall be identified by a sign stating: EXTERIOR AREA FOR ASSISTED RESCUE
Signage must comply with ICC A117.1 requirements
Signage must be illuminated
Design an Area of Refuge System for Michigan Buildings
Still have questions? Don't worry, we're here to help. Cornell Communications is an industry leader in area of rescue systems, nurse call systems and more. Get a quote on a 4800 series area of rescue system or contact a Cornell representative for more information on area of refuge requirements in Michigan.