Product Highlight
Cornell Now Offers AIA-Accredited Lunch & Learn Courses
Earn CEUs while Learning the Latest Developments in Nurse Call Systems!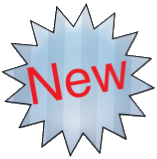 Our courses are taught by Cornell's call system experts. By the end of the course, you'll have learned the many options and latest developments in Nurse Call now incorporating mobile communication handsets.
We also offer a similar program for the ADA-required Area of Rescue System.
The Best Emergency Call Systems and Nurse Call Stations for Assisted Living and Nursing Homes
Cornell Emergency Communication Systems Save Lives and Improve Efficiency

Reliable communication is essential in emergency situations, such as when a patient or resident suspects a heart attack, has fallen, or is unable to evacuate the building due to limited mobility. Our state-of the art systems give patients or residents and their families peace of mind knowing a caregiver is on hand at the push of a button. These intuitive systems are easy to use for both patients and staff.
For Contractors and Builders
When designing and building a new nursing home or senior living center, choose the most reliable emergency and nurse call products available. Contact Cornell for help deciding what you need and to get a quote for your system.
System Quote System Comparison
For Medical Facility Managers
Upgrade outdated technology to reduce risks for your residence in an emergency and improve the efficiency of your staff. Our experts are on hand to help you choose the right system for your hospital, nursing home, senior/assisted living center, or outpatient clinic. Contact us for a quote.
Nurse Call Systems Provide Safer, More Secure Senior Living
At Cornell Communications, we pride ourselves on our contribution to the safety and well-being of patients and residents of hospitals, nursing homes, senior and assisted living facilities, outpatient medical clinics, and schools across the United States and around the world.
All our products are supported by a 10-Year Warranty covering part replacement and shipping costs. Trust Cornell's award-winning systems for unbeatable security and reliability for senior living facilities, schools, commercial buildings, hospitals, and more.
Get Help with System Design/Installation
Systems and products from Cornell Communications include:
Areas of refuge or rescue assistance provide a place for elderly residents, disabled individuals, or patients with limited mobility to wait for help in an emergency, such as a fire. System includes main and remote control panels and call stations with intercoms for two-way voice communication.
Emergency Area of Refuge lighted signs (LED or photoluminescent/glow-in-the-dark) and signage with directional arrows and clear lettering help residents and patients find the area of rescue assistance. Our single- and double-sided signs can be wall mounted or hung from the ceiling. Our illuminated area of refuge signs meet ADA specifications, NFPA Life Safety Code 101, and all national building code requirements.
Visual systems notify staff of a call using a light panel with an optional audible tone. Calls are placed by pushing a button or pulling a string from a call station.
The VersaPage system notifies nurses and staff of a call via pocket pagers, a text to their cell phone, or an individual or group email.
Other wireless systems and products include VersaPage, Aura nurse call pendants, and reporting and incident logging software to monitor and evaluate staff efficiency and response times.
Wireless emergency response system includes portable nurse call buttons, transmitters, receivers, sensors, wireless bed stations and pull cord stations, wireless smoke detector transmitters, and other components.
improve your wander management for elderly or ill patients and residents with controlled access to the facility and specific areas with zone control panels, annunciators, and keypad stations.
Cornell is the top room annunciator system manufacturer medical facilities trust to provide the best room annunciator systems. Our mountable annunciator panels provide visible LEDs and audible tones for notification of incoming calls, providing at-a-glance information on calls from 3–225 zones or rooms.
Emergency stations, bedside or bathroom stations, and other call panels with buttons make it simple for staff, patients, and residents to request assistance.
Cornell's legacy system for clinic status and patient management shows the status of each room with different colored lights. Order replacement parts online.
Top Nurse Call System Manufacturer and Distributor
Hospitals, outpatient clinics, assisted living centers, and other healthcare facilities rely on the emergency communication system manufacturers at Cornell. Our equipment keeps patients and staff organized and safe in the event of an emergency.
Whether you're looking to update your existing system or include state-of-the-art equipment in a new building construction, our nurse call system distributors supply all the components you need, along with design and installation assistance.
Contact the emergency call system providers at Cornell Communications online or call 1-800-558-8957 for more information on our nurse call systems or to get a quote.
Upcoming Events
View All Events
Subscribe
Featured System