Product Highlight
CORNELLS' inform Wins Innovation Award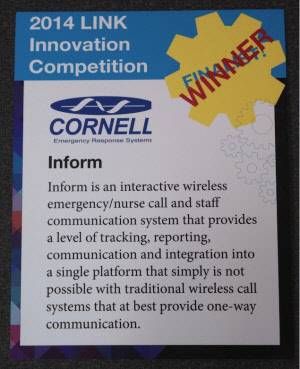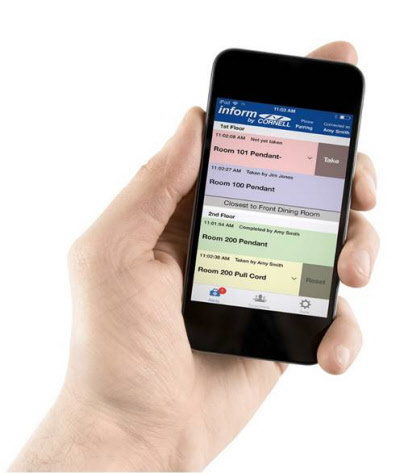 At the LINK Long Term Care and Senior Living Conference on July 21, 2014 in Chicago, the inform interactive Nurse Call System was selected as a winner. In a contest of 50 entries the inform system was the only winner of five suppliers of resident safety systems. The judging criteria included uniqueness, impact on the industry, product need, readiness and availability.
Learn more about this state of the art call light system.
Contact the nurse call system specialists at Cornell Communications to have inform integrated into your facility today.
Providing a Complete Range Of Emergency Call Systems
Emergency Communication Systems
When emergency situations occur, reliable communication is the key for a quick response. Whether it's a patient who suddenly suspects a heart attack, a senior citizen in an assisted living facility who has fallen and needs assistance, or an emergency occurring in a multi-story building, possessing a reliable emergency communication system makes all the difference between saving a life and experiencing the ultimate loss.
System Quote System Comparison

Emergency call systems from Cornell Communications provide the perfect lifesaving tool for nearly any situation. From visual nurse call stations, nurse call buttons, and medical pagers to wireless paging systems, area of rescue alarms, and clinic status lights, Cornell will provide the perfect solution for all your emergency response system needs. Experience peace of mind with the reliable emergency response systems available from Cornell Communications.
Wireless Nurse Call and Emergency Call Systems for Hospitals, Outpatient Clinics, Senior Living Facilities, and more
Get Help with System Design/Installation
Cornell Communications provides a wide range of emergency communication systems and nurse call equipment perfectly suited to senior and assisted living facilities, outpatient medical clinics, schools, and more. Possessing a robust and versatile emergency alert system provides your staff with an excellent management tool while delivering peace of mind to your patients and senior tenants when they realize assistance is readily available at the touch of a button.
Whether your facility requires an intuitive audio/visual nurse call system, a dependable wireless emergency response network, or a convenient patient management system, trust in the experience and knowledge of the emergency call system specialists at Cornell Communications.
Top Nurse Call System Manufacturer and Distributor
Hospitals, outpatient clinics, assisted living centers, and other healthcare facilities rely on the emergency communication system manufacturers at Cornell. Our equipment keeps patients and staff organized and safe in the event of an emergency.
Whether you're looking to update your existing system or include state-of-the-art equipment in a new building construction, our nurse call system distributors supply all the components you need, along with design and installation assistance.
Audio and Visual Nurse Call, Door Monitoring, and Wireless Emergency Response Systems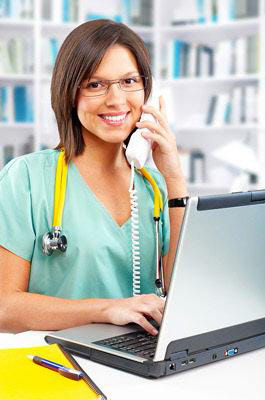 One of the most important aspects of running a successful assisted living facility or outpatient clinic is keeping your patients and your staff in constant communication. Cornell Communications provides a full line of emergency call products, such as our tone visual, voice or wireless systems including pendants and pocket pagers. We also offer exemplary call reporting software for monitoring and evaluating your staff's efficiency and response times.
Cornell Communications provides superb emergency call systems, delivering unbeatable security and reliability for senior housing, schools, commercial buildings, and other facilities.
All nurse call, door monitoring and emergency alert systems from Cornell feature our unbeatable 10 year warranty, a service contract no other emergency communication system provider offers. The Cornell Communications 10 Year Warranty covers part replacement and shipping costs for all of our emergency communication products, excluding our pocket pagers.
Emergency Area of Refuge Lighted Signs
In the event of a fire or other emergency requiring evacuation, it is essential to have designated areas of refuge. Area of refuge systems with signage and intercoms help first responders find patients with limited mobility for evacuation in an emergency. Patients with disabilities or difficulty moving can follow bright, illuminated signs with clear lettering and directional arrows. Once patients reach the designated area, they are able to call for help from an area of refuge call box and easily communicate through an intercom. Responders, knowing exactly where to find the patients, can quickly and efficiently find and assist them.
Lighted signs with bold lettering and optional direction arrows ensure patients, staff, and responders will easily find their way to the designated area of refuge. Our wide selection of single-sided and double-sided signs can be mounted to a wall or hung from the ceiling for easy visibility.
Area of refuge signage requirements for rescue assistance and communication help ensure safety for patients in hospitals, nursing homes, and assisted living centers. Our illuminated area of refuge signs meet ADA specifications, NFPA Life Safety Code 101, and all national building code requirements.
With LED and photo-luminescent (glow-in-the-dark) options, all signage is clearly visible, easy to read, and provides long-lasting illumination. Photo-luminescent RADIANCE ARA signs absorb energy from ambient light, allowing them to glow for over 60 minutes in a power outage.
View our selection of lighted area of refuge signs for your hospital, medical facility, assisted living center, or nursing home.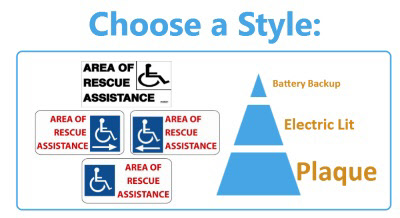 Room Annunciator Systems and Panel Manufacturers
Cornell Communications is the Annunciator panel manufacturer hospitals trust to provide the best room annunciator systems to meet their emergency communication needs. Our 4000 Series Visual Nurse Call System includes mountable annunciator panels to provide visible notification of all incoming calls as well as audible tones. Whether your hospital, clinic, or senior living facility requires as few as 3 indicators or as many as 225, our room annunciator systems display LED indications of the zone or specific room the call is coming from. The labeled LED indicators provide at-a-glance information on the patient's room or location. Our reliable panel manufacturers design the ideal solutions when it comes to emergency communication systems and nurse call systems.
Upcoming Events
We wish Pauline Haack all the best as she completes 39 years of service at Cornell Communications. She's been a valuable member of our expert sales staff, assisting customers with choosing the right nurse call and emergency communication systems.
Thank you, Pauline, from all of us at Cornell.
View All Events
Subscribe
Featured System