Emergency Call Systems for Assisted Living & Senior Care
Wired and Wireless Communication to Save Lives and Improve Care
Reliable communication is essential in emergency situations, such as when a patient or resident suspects a heart attack, has fallen, or is unable to evacuate the building due to limited mobility. Our state-of the art systems give patients or residents and their families peace of mind knowing a caregiver is on hand at the push of a button. These intuitive systems are easy to use for both patients and staff.
Inform Wireless - Help is more than Pendants, Lights and Pagers
Improve your staff's emergency response times with Cornell's wireless call system inform. inform features two-way communication, tracking, reporting, and more. This wireless call system runs on iOS mobile devices and simplifies staff communications with talk and text options.
---
For Construction & System
Integration Managers
When designing a building or remodeling senior living residences or an ADA accessible building, choose the most reliable emergency call products available. Contact Cornell for help deciding what you need and to get a quote for your system.
For Care Managers
When building, expanding or upgrading your senior residences incorporate the latest technology to reduce risks for your residents in an emergency and improve the efficiency of your staff. Our experts are on hand to help you choose the right system for your skilled care, independent living, assisted living, memory care senior residences or outpatient clinics.
---
Nurse Call Systems for Safer, Happier Senior Living
At Cornell Communications, we pride ourselves on our contribution to the safety and well-being of patients and residents of skilled care, independent living, assisted living, and memory care residences, along with outpatient medical clinics across the United States and around the world.
All our manufactured products are supported by a 10-Year Warranty covering part replacement and shipping costs. Trust Cornell's award-winning systems for unbeatable security and reliability for senior living residences, schools, commercial buildings, health care clinics, and more.
Area of Rescue Emergency Communication
Those unable to help themselves can get evacuation assistance when needed.
---
Systems and products from Cornell Communications include:
Areas of refuge or rescue assistance emergency communication systems provide a method for elderly residents, disabled individuals, or persons with limited mobility to call for help in an emergency, such as a fire when elevator egress is not available.
The system includes control panels typically located in the lobby area communicating with call stations located generally in the stairwells or adjacent to the elevators for two-way communication to local or offsite security personnel.


Improve your perimeter security and wander management for senior residents with controlled access and egress of the building and specific areas with mobile resident pendants or wristbands and keypad stations.

Mandatory ADA approved signs are provided for three purposes:
DIRECTION — signs to the call for help stations and Refuge area;
LOCATING — signs in "Exit" style are lighted, above door signs identifying the refuge area;
INSTRUCTION — signs providing the instructions to call for assistance.
The single- and double-sided signs can be wall or ceiling mounted.
Our illuminated electric and luminescent signs meet ADA, NFPA Life Safety Code 101, and all building code requirements.
A complete product line of wired and wireless nurse call and emergency call systems are available to meet those requirements where two way voice communication and/or the mobility of wireless pendants is preferred. This includes nurse call buttons, transmitters, receivers, sensors, bed stations and pull cord stations, smoke detector transmitters, and other components.
The basic call system is the Visual Call system notifying staff of a call for assistance via a light and tone only when no voice communication is required. Typically used in Skilled Care residences, public restrooms or the treatment areas within outpatient medical clinics. Typically calls are placed by pushing a call cord button or pulling a string on a call station. The care staff is notified via a light and a tone either at the central staff station or by observing the corridor light over the doorway or near the care area.
The VersaPage system notifies the care staff remotely of a call for assistance via pocket pagers, a text to their smart phone, or an individual or group email.

The Clinic Status system is a combination outpatient scheduling and care staff monitoring system along with an emergency call system.
Utilizing a three-colored button switch in each patient care room the staff can track and communicate the status of each person scheduled for care.
By using steady or flashing lights the staff can monitor a central panel to determine and schedule up to six activities such as: if the patient is in the room, when the care staff is with the patient, what activity is needed next and if the person requires assistance. Individual status lights are shown on a corridor light above the door outside each patient treatment room providing for easy visual assessment of that patient and room.
Software is available to both monitor and evaluate staff efficiency and response times while also tabulating the time required and reasons for the assistance needed by each resident.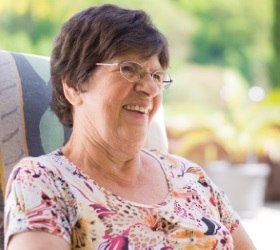 Nurse Call System Design Manufacturing
Skilled care residences, assisted living centers, and other healthcare clinics rely on the emergency communication system manufacturers at Cornell. Our equipment keeps patients and staff organized and safe in the event of an emergency.
Whether you're looking to include state-of-the-art equipment in a new building construction or update your existing system our factory personnel or call system distributors will specify and install all the components you need, along with design and installation assistance.
Contact the expert emergency call and staff communication system providers at Cornell Communications online or call 1-800-558-8957 for more information on our nurse call systems or to get a quote.