Partner with Emergency Communication System Manufacturer
Emergency Senior Alert Systems from Professional Medical Monitoring Software Experts
Affiliations
Cornell Communications partners with the leading associations within the senior living, area of rescue and outpatient clinic markets to drive change and elevate care and safety standards.
Cornell Certified Partners
Cornell Communications is always looking to expand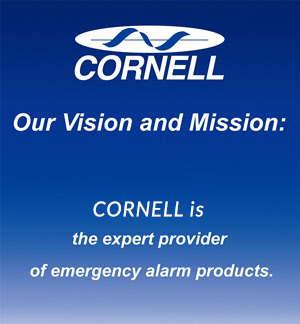 our nurse call and emergency assistanceproduct dealer network by partnering with installation contractors and distributors who will share our vision and ethics. If you are interested in partnering with the best manufacturer of emergency communication systems in the industry then contact the call system experts at Cornell Communications today.With over 40 years of experience and industry knowledge, you can trust in the superb quality and consistently dependable nature of the traditional wired emergency communication systems and the latest wireless emergency communication technology solutions available from Cornell Communications.
The first step towards forging a long lasting partnership with Cornell Communications is to call and speak with one of our qualified sales professionals or contact Cornell online.