Wireless Nurse Call System
Already have a communication system? Shop replacement parts below.
Mobile Nurse Call Systems for Sale Online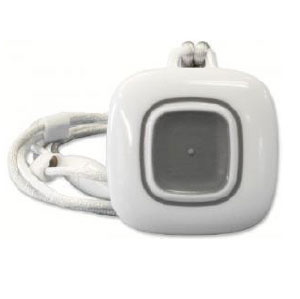 Cornell's IndePendant nurse call system is the effective and affordable nurse call solution for assisted living communities, independent living communities, and other businesses in need of a nurse call system. Facilities using independent report better response times and improved resident satisfaction. An IndePendant system benefits everyone involved in your facility.
The IndePendant nurse call system from Cornell is a comprehensive nurse call system solution which combines the best of both worlds: conventional care and modern wireless nurse call technology. This response system is designed to provide our customers with the most robust wireless nurse call emergency response system available. IndePendant utilizes pendants to send resident calls to nurses and hospital staff, cell phone text message, email, or other call systems.
Emergency pendants are perfect for senior, independent, and assisted living facilities. Even when residents are away from their rooms, they will always be carrying an emergency call pendant in case of a fall, suspected heart attack, or other need. The pendants will give residents peace of mind and greater mobility. Families of residents will appreciate the extra care given to their loved ones when they know a Cornell IndePendant nurse call system is in place.

Portable Nurse Call Pendants for Patients
With our top-of-the-line wireless nurse call pendants, residents of senior homes and assisted living facilities can easily call for assistance no matter where they are. These versatile personal pendant transmitters come with both a neck cord and a belt clip. Wearing our nurse call pendant at all times, your patients and residents will never lose or misplace it, ensuring they always have a way to call for assistance.
Our small, lightweight, water resistant mobile transmitters function with single-button, one-second press and hold activation.The pendant transmits the call to alert staff via pagers, cell phone, an annunciator, or other wired/wireless nurse call systems. The convenient wireless technology offers safety for your residents and peace of mind for their families, knowing help is on the way at the push of a button.
Wireless Nurse Call System Integration with IndePendant
All Cornell nurse call communication systems can be integrated with the complete line of emergency communication products found online. From patient monitoring services to individual emergency notification systems, the IndePendant communication system will increase the speed your emergency response to unanticipated situations or basic operations on a daily basis.
Our wireless emergency communication call systems – including nurse call pendants, medical pagers, transmitters, receivers, and wireless pull cord bed stations – can be adapted to work with other systems. While the pendants can be worn or carried at all times, bedside stations are convenient for residents, staff, and visitors in case of an emergency in the room. Your emergency wireless communication system can be configured to instantly send a message to medical pagers.
Professional Call System Installation Services
Worried about setting up your new wireless system? Cornell Communications will handle the details of call system setup and installation. Your staff can continue to focus on helping residents and patients, not matching wiring to components.
We have many easy to follow wiring diagrams for anyone who wants to install their own system. Be sure to contact our contractors to confirm you have all the right tools and hardware before attempting installation.
Contact the specialists at Cornell Communications today for more information about our IndePendant wireless nurse call system for your senior living facility.