Emergency Call Systems for Senior & Assisted Living Centers
Improve Care Communication. Enhance Quality of Care. Increase Occupancy Rates.
By optimizing staff communication with emergency call system senior alerts, you increase responsiveness, care levels, resident satisfaction and operational efficiency. Your residents enjoy the highest quality of life possible while you increase staff productivity.
Cornell Communications emergency call systems provide better communications solutions for a wide range of senior living environments, including:
Independent Living
Assisted Living
Skilled Care
Memory Care
Rehabilitation
Life Plan Communities/CCRCs
Network of Emergency Technology for Nursing Homes and Other Care Centers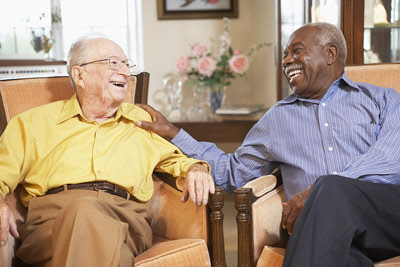 Senior alert systems help keep elderly residents of assisted living centers and nursing homes safe in the event of an emergency. Wireless alert systems allow residents to call for help with the push of a button if they fall, suspect a medical problem, or need other assistance.
Fast and efficient communication is vital when caring for the elderly or those in need of long term assisted care. Easy-to-use, dependable nurse call systems make all the difference when responding to an emergency and saving a life. Keep your residents safe and independent with high-quality senior living nurse call systems from Cornell Communications.
Our alarm and communication systems give residents peace of mind knowing they have 24/7 access to technology that can get them timely help in emergency situations. Our featured emergency communication and response systems available include:
Our nurse call systems for emergency situations also include logged documentation capabilities for recording the response times of your staff and ensuring your residents' needs are met in a prompt manner. Resident family's will appreciate the extra level of care your facility provides with a Cornell Communication call system.
Increase Satisfaction Levels With Elevated Resident Care
Drive faster response times and improve communication among staff to create an environment of improved outcomes and resident care. You'll retain more current residents and attract new ones when you show off your Cornell system.
Staff can easily:
Receive resident alerts
Confirm the care given
Have two-way communication with team members
…all from a single iOS mobile device running multiple care applications.
Stay Informed With Visible Reporting and Data
Real-time views of care delivery help make data-driven decisions to improve resident care while optimizing staff workflow. Detailed documentation will demonstrate how efficient your response system is.
Attract referral sources with care metrics
Keep families informed with care performance data
Translate care data into business data to bill and staff accordingly
See real-time data by caregiver, zone and resident
Easily export reports to identify clinical, administrative and operational trends and continuously improve care communication and business performance
Wireless Emergency Communications for Nursing Homes and Other Senior Living Facilities
Nurse call pendants, pocket pagers, and other components of wireless emergency communication alert systems allow residents of assisted living facilities to feel secure knowing assistance is always at their fingertips. With just the push of a button, a nurse or caregiver is instantly notified and able to respond. Residents' families can rest assured their loved ones are safe and well cared for.
"I can't imagine going back to a building that has walkie-talkies or pagers. It's crazy that's acceptable - makes everyone's job so much harder. Residents shouldn't have to hear all that back and forth talking like a construction site, it's their home."
~Sara Wright, Rosemark at Mayfair Park
"The fact is that Cornell is always looking ahead and listening to customers. I sense Cornell believes customers should have the best technology they have to offer."
~Jill Vitale-Aussem, COO, Capella Living Solutions
Nurse Call System Design and Installation
The flexible and highly adaptable emergency nurse call systems offered by Cornell Communications are designed for a wide range of senior care facilities and the individual care requirements of residents. Whether your patients are independent and only require limited assistance or need round-the-clock care and attention, Cornell Communications will provide the exact solution your facility requires for quick responses to life-threatening emergencies.
Each of our emergency communication systems can be customized with our call system design services. Get as many bedside stations, wireless pendants, and pocket pagers as your facility needs for optimal efficiency. Our trusted contractors provide nurse call system installation services to ensure all wiring and other specifications are installed correctly and every component is working properly. Let us worry about installation so you can focus on your patients.
Create a customizable care communication platform designed to be future proof.