Nurse Call Systems for Assisted Living
Cornell Nurse Call systems promote resident safety and comfortability while improving staff response times. By providing necessary information to assisted living staff, Cornell nurse call systems will effectively improve resident safety and quality of care. Our mobile and wireless systems integrate with iOS and pocket pager devices for seamless staff response, while the pendant allows residents more freedom and versatility on your facility.
Whether you're interested in our mobile nurse call system, pager-interface nurse call system, or visual nurse call system, Cornell can spec out your needs and exceed them with quality communication. Our nurse call systems additionally can provide life-saving resident monitoring in bathrooms, exam rooms, emergency rooms, and operating rooms.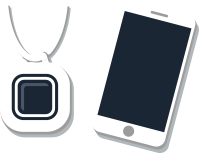 In

form

TM I A Mobile Call System
Easy-to-use Mobile Interface
Eliminate Alarm Disruptions
Improve Staff Response Time
Real-time Data Tracking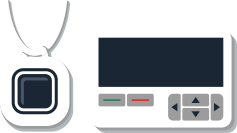 Inde

Pendant Wireless Call System
Easy-to-use Pager Interface
Eliminate Alarm Disruptions
Improve Staff Response Time
Real-time Data Tracking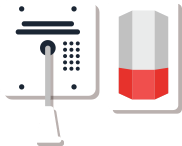 Visual Nurse Call System
Wired Emergency Call Response
Connects with Future-proof Tech
Custom System Sizing