Nurse Call, Rescue Assistance, and Staff Communication Systems and Services
Improve Care Communication - Enhance Quality of Care - Increase Occupancy Rates
Cornell designs, builds, and installs a variety of emergency call systems for nursing homes and assisted living communities. By optimizing staff communication with emergency call system alerts, you increase responsiveness, improve care levels, boost resident satisfaction and enhance operational efficiency. Cornell emergency call systems help residents enjoy the highest quality of life possible while management improves efficiency.
Cornell Communications emergency call systems provide better communications solutions for a wide range of environments, including:
Independent Living
Skilled Care
Memory Care
Rehabilitation
Life Plan Communities/CCRCs
Residents, staff and family members get peace of mind knowing they have 24/7 access to technology that ensures timely care in an emergency. Cornell Communications' suite of emergency communication systems includes:
Nurse Call Systems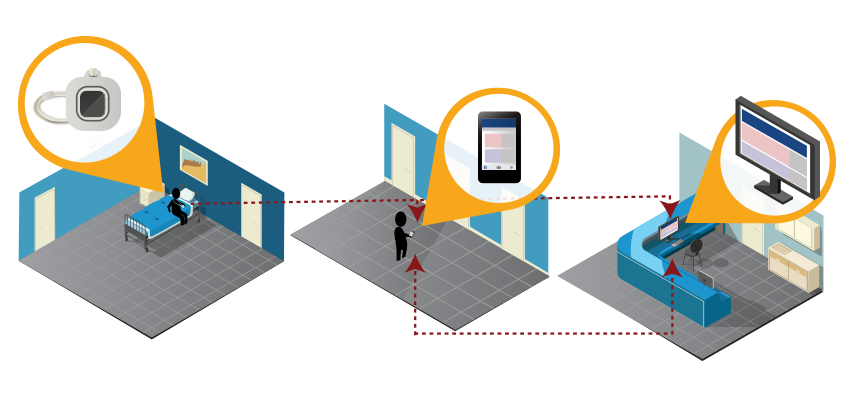 Mobile Nurse Call Visual Nurse Call Wireless Nurse Call
Innovative nurse call products from Cornell include the time tested 4000 Series Nurse Call System, wireless call systems and the new, award winning inform mobile nurse call system. Cornell nurse call systems provide residents with the highest levels of care and provide management with actionable metrics they can use to boost efficiency and minimize losses. Our engineers help assisted living communities, nursing homes, skilled care centers and other associations find and design nurse call systems perfectly suited for their properties.
---
Area of Refuge Systems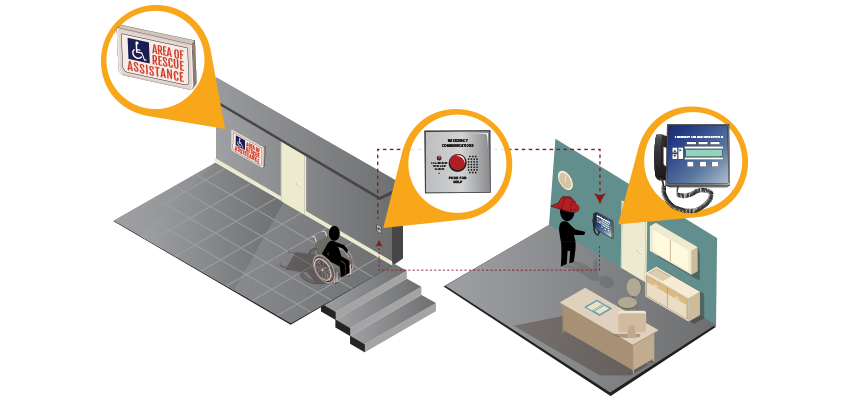 Area of Refuge Systems 4800 ARA System 4200 ARA System
Area of refuge systems are required in public spaces like hotels, offices and hospitals. Cornell Communications offers two different area of refuge systems: the 4200 Series system offers one-way communication while the 4800 Series system offers two way communication. Our engineers work with your team to identify and address the area of refuge requirements in your state to ensure your building is up to code.
---
Emergency Call System Design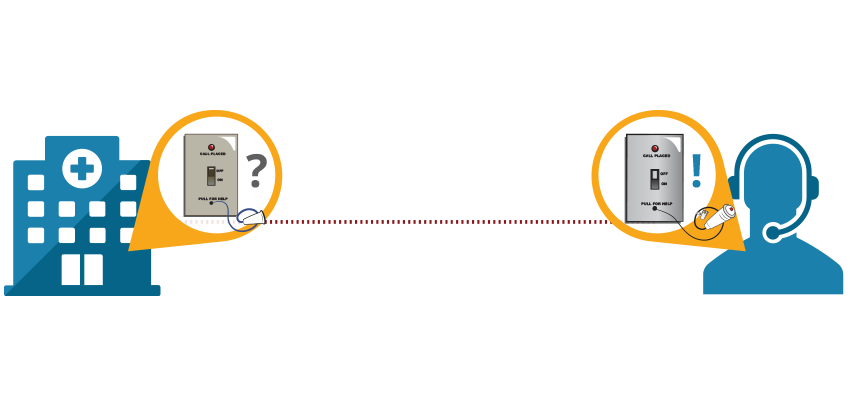 Cornell Communications designs nurse call systems, ARA systems, door monitoring systems and other emergency communication systems with safety and staff efficiency in mind. Skilled care, memory care, assisted living communities and more all rely on emergency call system design services from Cornell to create a safe and healthy environment. We design emergency communication systems around your unique needs, ensuring your property, residents and staff remain safe and secure.
---
Call System Comparison

How will you connect people with care?
Cornell Communications connects staff and residents in the most efficient way possible. Through our innovative call system designs, we're able to fulfill your facility's needs to any capacity. Compare our emergency response systems to select the best fit for your residents, get a FREE quote, or speak with a Cornell representative to discuss your custom options further.
---
Call System Installation

Emergency Call System Installation
Cornell Communications does more than just design and manufacture emergency call systems. Our engineers help with emergency call system installation, too. We help install your emergency call system in the safest, most effective locations possible. Cornell helps with call system installation in assisted living communities, skilled care facilities, hospitals and more.
---
Call System Manufacturers

Nurse Call System Manufacturers
Choosing a nurse call system manufacturer poses difficult questions. With a multitude of suppliers and emergency response systems to choose from it's hard to find the right company to trust. Cornell Communications manufactures nurse call systems, area of refuge systems, and other emergency communication systems. Our time tested and industry approved call systems are built to fulfill your unique needs - keeping your property, your staff and your residents safe.
---
Reporting & Paging Systems
Cornell Communications is the leader in audio and visual nurse call system manufacturing with over 40 years of experience in the business. We provide the most innovative reporting system software and paging technology to hospitals, nursing homes, assisted living centers and hospices around the world.
---
Door Monitoring Systems
The Series 1000 Door Monitor System from Cornell Communications offers a unique combination of high quality construction and a wide range of customizable options. Down to the last components, the Door Monitor Series 1000 has been built for consistently dependable performance in any situation and application.