The Light Status System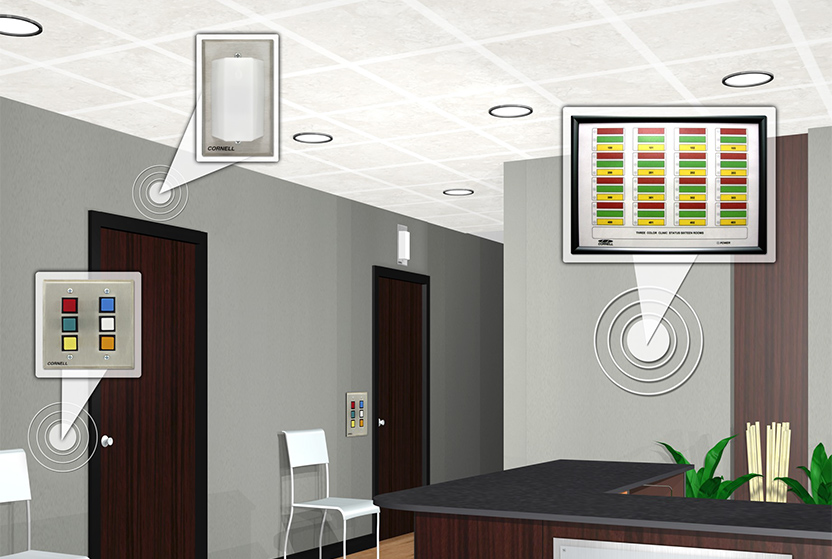 Cornell's light status system connects doctors and patients through the use of a visual color-coded display and call system. The light status system can be integrated into our more feature-rich pager and app-driven (iOS or Android device) platforms.
Provides the means to effectively coordinate and manage with:
A visual display that locates patients and staff
Status of each exam room and treatment area
A discrete Call System to request assistance
Exam room custom signaling options
Custom Features: Annunciator Panel
Room labels are customizable with included NEW 4400 Easy Label Template Editor Program.
Confusion Free Patient Flow
A medical office needs to move patients through various service areas and locate staff in a quiet and orderly manner. The patients should be served efficiently and the physicians obtain assistance when needed.
The Light Status System provides the means to effectively coordinate patient flow in a modern medical facility with:
A Visual Display that locates patients and staff and also indicates the status of each room, i.e. with patient, doctor, nurse or vacant.
A Call System to request assistance.
Let the Lights Do the Talking
At the heart of the system are panels of colored and or numbered lights/illuminated switches. They inform the staff of room and patient conditions.
When patients, doctors and staff move from room to room the status panels immediately identify their current location. Different colors can represent different conditions or different staff members. We can design a visual display of light signals to meet the specific needs of your office.
Instant Patient Status
When the status is changed at one location, all the visual panels throughout the office are updated. This continuous flow of information keeps the doctors and their staff fully aware of patient status without confusion or interruptions.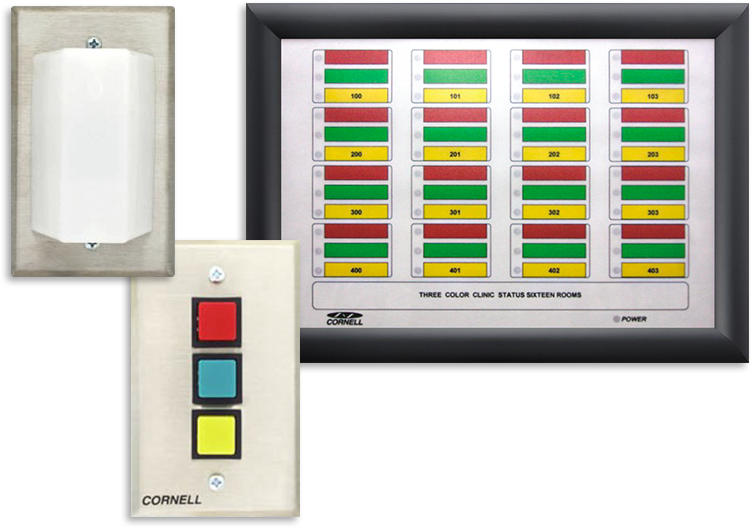 Flexibility that fits all markets
Medical Clinics
Dental Offices
Veterinarian Clinics
Industry & Commercial Buildings
Court & Jury Rooms
Retail & Financial Planning
New Signaling Options
Allows single lamp to be controlled from 2 locations
Multiple Flash Pattern Options:

Simple On/Off
On/Slow Flash/Off
On/Slow Flash/Fast Flash/Off

One-Shot output for tone whenever any new switch is pressed
Panel and Station Options
Each station can have from one to six switches
Any combination of six colors: Red, Green, Yellow, Blue, Amber, and White. Each color indicating a condition or person
Dome lights available in one to three lights
System Components
Room Status or Corridor Lights: Available in one to three light configurations
Room Control Switches: Available in many combinations of one to six switches
Monitoring Panel(s): Ability to display 1-48 rooms/zones with LEDs as needed. Choice of red, amber, green, or blue LEDs.
Room Labels: Customizable with included NEW Easy Label Template Editor Program
You Decide
With the Cornell Light Status System, you decide the best configuration for your needs. Light configurations can range from one to three lights on a station and you decide which areas or exam rooms to place the lights. You can choose from up to six different colors to signify various conditions. Lights can signal if a room is empty, if a patient is waiting or if a certain area is being used. But don't let us tell you what the lights signal - you decide.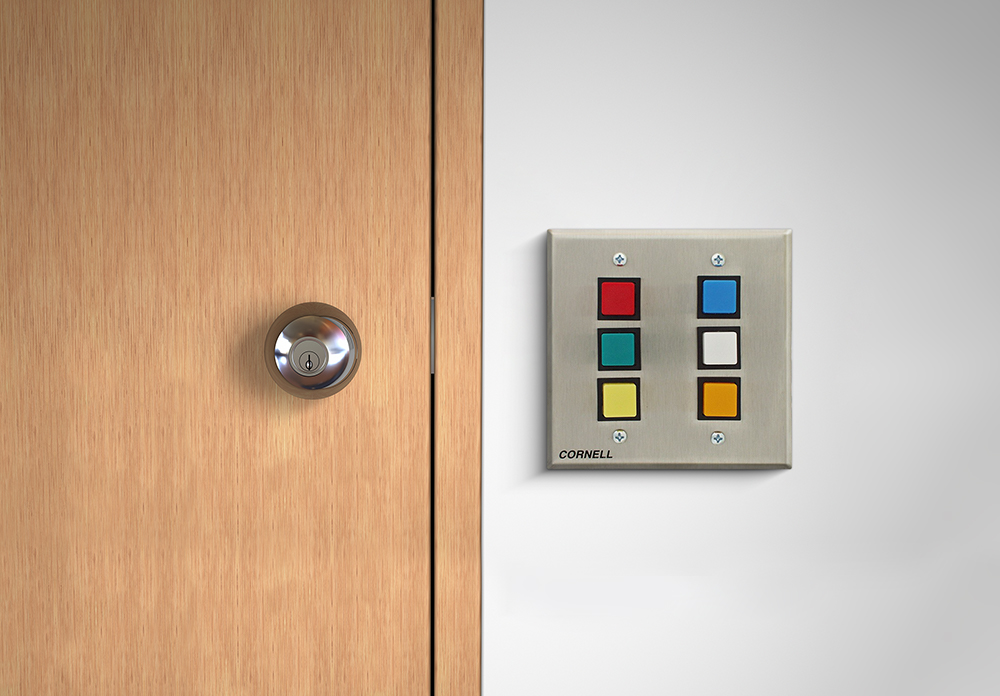 Proven Experience
For over 30 years, Cornell has provided the your communication requirements of the med-ical, security, elder care, educational and business markets. Cornell is the quality, on time delivery source for all of your communi-cation solutions. Our thousands of successful installations nationwide is your assurance.