Dukane Nurse Call Management System Replacements
New Call Management Solutions
Dukane nurse call systems are out of production. Cornell works with building owners and contractors to leverage existing infrastructure into the optimal assisted living communication system for your needs. Quotes are always free!
Dukane Nurse Call Management System Replacements
Once a leading distributor of nurse call systems, Dukane's inventory used to include:
HC7000

Dukane ProCare 2000

ProCare 6000

ProCare 1000

ProCare 4000

Dukane Sfall Call Pro

Dukane System 2000

Dukane System 2010

Dukane System 2020

Dukane System 2030
If you used to buy nurse call systems from Dukane, you may be wondering what your next options are. With Cornell, you'll get amazing customer service and a quality product. Your staff, residents, and patients who rely on quality communication systems will have the tools they need to respond at a moment's notice.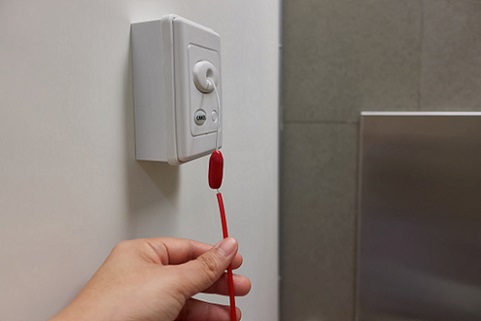 Fast-Responding Support
If the patients you serve can't wait, then neither can we. Quick, reliable communication and customer service is always our top priority. If you call us, you'll talk to a real person instead of leaving voicemails to find a time to talk. With friendly and knowledgeable sales and customer service staff, Cornell is equipped to provide superior customized nurse call management system solutions for your staff and the people who rely on your care.
A Team Who Cares
Founded as Monash & Company in 1970 by 3 military veterans, Cornell Communications has focused on providing exceptional communication management systems for a variety of applications for over four decades. We understand monitoring patients and responding to their needs is hard work, so our products are designed to be as easy to use and carry as possible. Our technology is anything but one-size-fits-all, allowing our customers to spend more time delivering in-person care and less time learning how to use a new device. Read our reviews to learn more.