GreatCall Nurse Call Management System Replacements
Call Management Solutions You Need
GreatCall nurse call systems are out of production. Cornell works with building owners and contractors to leverage existing infrastructure into the optimal assisted living communication system for your needs. Quotes are always free!
GreatCall Nurse Call Management System Replacements
Great Call, recently rebranded to Lively, provides senior-friendly communication solutions. If you used to get nurse call systems from Great Call, you may be wondering where to go for quality emergency call system solutions. If you're looking for products similar to:
Lively Mobile Plus All-in-One Medical Alert Device

Lively Wearable 2 Medical Alert Device

GreatCall 5Star Lively Mobile Urgent Response Device

GreatCall Splash Waterproof One-Touch Mobile Medical Alert Device

GreatCall 5 Star Urgent Response
Cornell is the company for you, with over four decades of experience designing, manufacturing and installing innovative emergency call system solutions. Our commitment to providing real people to take your phone calls and speedy responses to your questions ensures you and your patients are in good hands.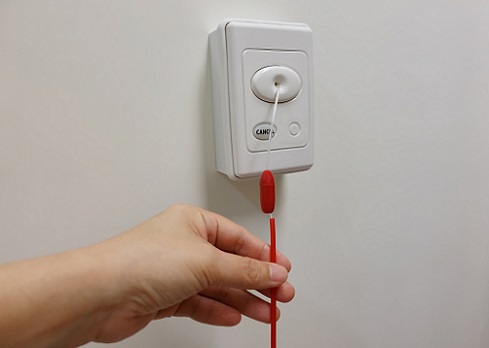 Incredible Customer Service
Cornell has been a leader in nurse call and area of refuge systems for over 40 years. Creating more than 23,000 emergency care and communication management systems has given us plenty of experience in creating intuitive, easy-to-use call management system technology. We will customize your nurse call system to fit your facility's specific needs, and we stand behind our work with a 3 year warranty. Our call systems include:
Fast-Responding Support
Just like you don't want your patients to wait for a response when they press a call button, we don't want to leave you waiting when you need something. Even if you're just contacting us for a free quote, your needs and questions are our top priority. Cornell was founded as a radio communications company in 1970. Over time, our mission evolved to focus on providing great emergency call management systems, but our commitment to clear and timely communication hasn't wavered. Our employees take just as much pride in their work as the veterans who were our founders.
People Who Care
If you call us, you'll talk to a real person instead of having to leave a voicemail. From customer service reps to tech support and salespeople, our friendly and knowledgeable staff is well-equipped to provide answers to your questions. We know you have people depending on you, so we're always here to help. If you're not sure about a new nurse system, we'll work with you to find the system which fits your needs. Whether you need a completely new system for an assisted living facility or an upgraded nurse call system for a hospice, the staff at Cornell will walk with you every step of the way. Learn more about our great customer service by reading our reviews.