Get the system you need.
Audio and visual nurse call systems for assisted living facilities, nursing homes, hospitals and outpatient medical clinics.
Traditional lights, buttons and pull cords are smartphone/WiFi integrated. Let us know what you're trying to do and we'll take care of you.
Order by Noon CST for possible same day shipping*
*See Terms & Conditions
Need Some Assistance?
System Quote
System Design/Installation

1-800-558-8957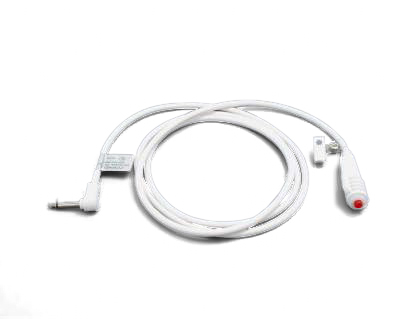 Call Cord, 6' with Bed Clip
Online Price:

$20.40

/each

$24.00
SW-106 Call Cord, 6' with Bed Clip
The SW-106 6' call cord connects directly to the bedside station and includes a convenient bed clip for easy access. At the push of a button, the visual nurse call station is immediately notified that assistance is needed. Residents can rest at ease knowing help is literally at their fingertips. Our emergency nurse call systems are great for use in a variety of facilities including nursing homes, assisted living centers, and hospices. This nurse call cord provides your first line of patient-to-caregiver communication and ensures the fastest care possible.
Related product:
Description:
A shockproof, plastic housing holds the cord's momentary contact push button operator, connected to a vinyl-covered cord six feet long. The right-angle plug is molded to the cord for long life. Bedding clips are included.
Maintenance: the entire assembly will withstand sterilizing and routine washing.
Warnings: the call cord's pendant is not intended for use in oxygen atmospheres.
Operation:
The momentary contact initiates a signal to the associated Nurse Call Annunciators.
Mounting:
The Call Cord plugs into Cornell Bedside Station using jack provided by station.
Engineering Specifications:
The contractor shall furnish and install Cornell Call Cords for use with the Cornell Nurse Call System. The white polyvinyl cables shall be six feet long and be attached to the molded plastic housing enclosing momentary contact push buttons. The entire apparatus shall be shockproof, and mush withstand normal washing and sterilization. Right angle phone plug sand bedding clips shall be included. The clal cord pendant is not intended for use in oxygen atmospheres.
Technical Information:
Power requirements: Provided by Bedside Station
Operating Environment: 50-120F Indoor non-condensing
Physical length: 6ft

Custom lengths are available upon request.

Mounting: Plugs into bedside station.
Shop our other top-of-the-line nurse call system replacement parts today!
Get Help with System Design/Installation