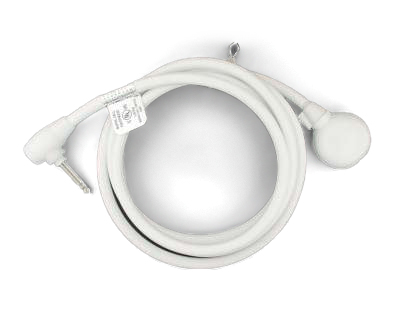 Call Cord, Bulb Style, 10' with Bed Clip
$117.00
$99.45
/each
(Online Price)
Call Cord, Bulb Style, 10' with Bed Clip
Cornell Communications offers a full range of emergency nurse call system replacement parts perfect for all your emergency response needs. This 10' bulb style call cord comes equipped with a bed clip to provide convenient and easy patient access. Whether your facility is a nursing home, hospital, or anything in-between, this call cord serves as a reliable first line of communication from patient to caregiver. Simply press the red button to send an immediate notification to the nurse station and ensure the fastest care possible. Patients rest with peace-of-mind knowing help is just the push of a button away.
Here at Cornell Communications, we understand the importance of quality and manufacture top-of-the-line nurse call systems. In emergency situations, seconds can mean the difference between life and death. Trust the emergency communication experts at Cornell to provide the most reliable call systems on the market.
Contact experienced nurse call system manufacturers at Cornell Communications to have a reliable emergency communication system installed in your healthcare facility.
Read More
Get the system you need.
Audio and visual nurse call systems for assisted living facilities, nursing homes, hospitals and outpatient medical clinics.
Traditional lights, buttons and pull cords are smartphone/WiFi integrated. Let us know what you're trying to do and we'll take care of you.
Order by Noon CST for possible same day shipping*
*See Terms & Conditions
System Quote Get Help with System Design/Installation

1-800-558-8957