Get the system you need.
Audio and visual nurse call systems for assisted living facilities, nursing homes, hospitals and outpatient medical clinics.
Traditional lights, buttons and pull cords are smartphone/WiFi integrated. Let us know what you're trying to do and we'll take care of you.
Order by Noon CST for possible same day shipping*
*See Terms & Conditions
Need Some Assistance?
System Quote
System Design/Installation

1-800-558-8957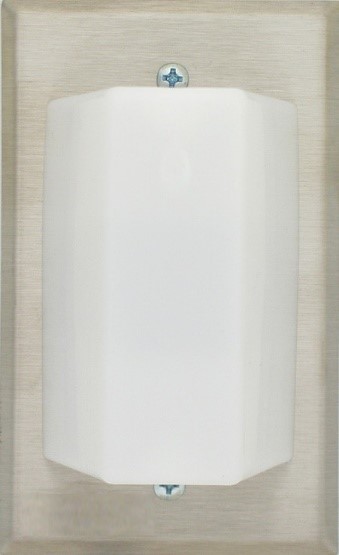 Nurse Call Light with Triple Zone Status
Your nurse call system requires a highly effective alert when someone signals for help. These nurse call lights with triple zone status signals allow each call to be given priority based on the call needs. When a patient calls in a specific zone, 3 different pulse and color options inform personnel if the call is normal or emergency priority. A flashing red light signals an emergency, a steady white light signals a normal call and a pulsing green light signals a third priority. With an acknowledgement of each call's priority, personnel can attend to patient or resident needs more efficiently. Ensure your facility runs smoothly by prioritizing needs with the addition of our nurse call lights with triple zone status.
Description:
CORNELL Zone Lights (Z-103) to provide visual indication of normal and emergency calls within a zone.
Operation:
The Z-103 Triple Status Zone Light offers indications of call and given priority with multiple flash rates.
Mounting:
The satin finish stainless steel faceplate with silk-screened designations may be flush mounted on a standard outlet box with single-gang plaster ring, or surface mounted on a Wiremold 5748 or equivalent. Field wiring terminations are pigtailed.
Engineering Specifications:
The contractor shall furnish and install CORNELL Zone Lights (Z-103) to provide visual indication of normal and emergency calls within a zone. Flashing red light shall indicate an emergency; steady white light a normal call; pulsing green a third priority. The lights shall operate independently. The stainless steel faceplate shall mount in a single-gang electrical box or plaster ring, and shall include a provision for connecting a remote corridor light (CORNELL L-103).
Technical Information:
Power Requirements: 24VDC
Operating Environment: 50-120°F Indoor Non-condensing
Physical Faceplate Dimensions: 4 ½ "H x 2 ¾ "W (1 Gang)
Mounting: Single-Gang back box with 1¾" minimum depth
Wiring: Screw terminals, 22 AWG Minimum
Zone Light, triple status
The Z-103 Triple Status Zone Light from Cornell has three different settings to indicate the nature of the call. The light will flash red if it's an emergency call, flash green for priority calls relating to smoke detector activity, a code BLUE alert or staff assist call and a steady white light for a routine nurse call. The lights operate independently and the unit itself can be mounted in a single-gang electrical box or plaster ring. This Cornell Zone Light is UL listed and is easy to maintain. The front translucent white plastic lens can be easily removed to replace the light bulbs.
Cornell Communications has been providing hospitals and healthcare facilities with comprehensive emergency response systems since the 1970s. Our nurse call systems increase response time to unanticipated events while improving your daily operations. This zone light clearly communicates to caregivers the nature of the call so the appropriate actions can be taken.
Browse our corridor lights to begin increasing response time today.