Get the system you need.
Audio and visual nurse call systems for assisted living facilities, nursing homes, hospitals and outpatient medical clinics.
Traditional lights, buttons and pull cords are smartphone/WiFi integrated. Let us know what you're trying to do and we'll take care of you.
Order by Noon CST for possible same day shipping*
*See Terms & Conditions
Need Some Assistance?
System Quote
System Design/Installation

1-800-558-8957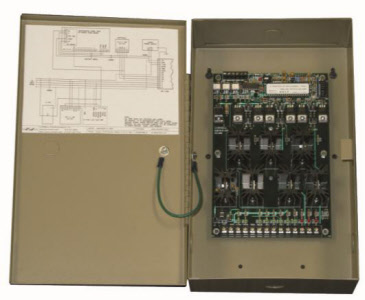 Triple Status Control Module
Online Price:

$807.50

/each

$950.00
Control Module for Triple Status Systems
The NC-102D control module provides users with control over all functions associated with Cornell Multi-Status Emergency Call Systems. This control unit sorts calls from resident stations to the pre-set level of priority. This control module gives the user automatic control of both audible and visual notifications.
After a call has been placed, this module produces an audible tone at all duty stations, including the multi-status annunciator panel. The visual alerts are pre-set to three different levels, with each level indicating the priority of the patient call. The first priority is indicated by rapidly flashing lights and an audible beep every ½ second. Medium priority has a slower flashing light, with an audible beep every 1 second. The low priority calls get a steady-on indicator and one beep every 6 seconds. This control unit operates at 24VDC and is UL listed.
Description:
UL Listed CORNELL NC-102D Control Module provides reliable control over all functions of CORNELL'S Multi-Status Emergency Call Systems providing three levels of steady and flashing lights and tones to distinguish priorities within a nurse call system..
Operation:
Cornell's NC-102D directs the call from one of Cornell's stations to the predetermined level of priority.
Mounting:
Surface-mounted enclosure.
Engineering Specifications:
The contractor shall furnish and install the CORNELL NC-102D Control Module. The NC-102D offers automatic control of both audible and visual notification. The audible tones shall be sounded at all duty stations and at the multi-status Annunciator panel whenever a call is placed. The NC-102D offers up to 3 levels of Priority, as follows:
First Level – Highest priority, rapid flashing indicator & one beep per ½ second.
Second Level – Medium priority, slow flashing indicator & one beep per second.
Third Level – Lowest priority, steady-on indicator & one beep every six seconds.
Technical Information:
Power Requirements: 24VDC
Operating Environment: 50-120°F Indoor Non-condensing
Physical Enclosure Dimensions: 7 ¼" W x 12" H x 3 ½" D
Mounting: Surface mounted enclosure.
Wiring: #22 AWG Minimum
Electrical Specifications: The NC-102D shall derive its operating voltage from the CORNELL P-512243A Power Supply. The NC-102D operates at 24VDC.
P-, F- and S-, signal generators rated at 3A each. DN, DE & HI status outputs rated at .5A each.
Browse our power supplies available from Cornell Communications today.
Get Help with System Design/Installation
Download Brochure & Wiring Diagram