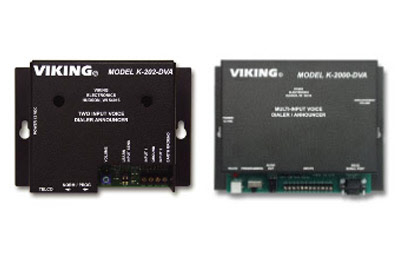 Description:
Applications – The CORNELL TAK-4208 is a fully programmable auto dialer and digital announcer, designed for message notification. The contact input can dial up to seven phone numbers and play a message up to one minute in length.
Messages can be recorded locally or remotely with a message time of one minute. When configured as an alarm dialer, the TAK -4208 has call progress detection capability with normal and fast busy, call pickup, CPC, and ring-no-answer detection. programming can be done with a touch tone phone or using a PC with a serial port connection and supplied software.
Operation:
The Telephone Access Kit dials out to any phone line a prerecorded message when an unanswered call is placed from the Rescue Assistance Panel. The TAK-4208 has up to 8 outputs.
Mounting:
Bracket is attached to device for mounting.
Engineering Specifications:
Contractor shall furnish and install the CORNELL TAK-4208 Telephone Access Kit. Upon receipt of a contact closure from an alarm system, a telephone call is placed to a designated location notifying them of the alarm. Power is derived from 120V AC/12V DC 500mA adaptor that is included. An external phone line is required.
Technical Information:
Power Requirements: 120V AC/12V DC 500mA adaptor
Operating Environment: 50-120°F Indoor Non-condensing
Dimensions: TAK-4208: 8.3" x 6.3" x 1.8"
Mounting: Bracket Attached to Device
Get Help with System Design/Installation
Get the system you need.
Audio and visual nurse call systems for assisted living facilities, nursing homes, hospitals and outpatient medical clinics.
Traditional lights, buttons and pull cords are smartphone/WiFi integrated. Let us know what you're trying to do and we'll take care of you.
Order by Noon CST for possible same day shipping*
*See Terms & Conditions
System Quote
Get Help with System Design/Installation

1-800-558-8957