Get the system you need.
Audio and visual nurse call systems for assisted living facilities, nursing homes, hospitals and outpatient medical clinics.
Traditional lights, buttons and pull cords are smartphone/WiFi integrated. Let us know what you're trying to do and we'll take care of you.
Order by Noon CST for possible same day shipping*
*See Terms & Conditions
Need Some Assistance?
System Quote
System Design/Installation

1-800-558-8957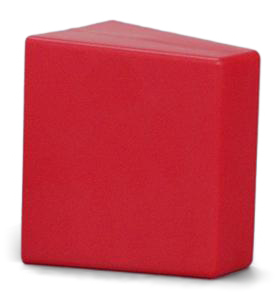 Corridor Light, One Lamp, Red Dome Cover on 1-gang plate
Call for Price
1-800-558-8957
Limited Stock! Contact us for product information.

1-800-558-8957
Corridor Light, One Lamp, Red Dome Cover on 1-gang plate
The L-101R corridor light visual notification system is a single lamp similar to the L-101 corridor light. The L101R features a red dome, which can be used to signal emergencies such as tornados, fire alerts or other crises.
The L-101R model is designed to be mounted on a single gang plate. Cornell designs all corridor light visual systems with easy maintenance in mind. To replace the light bulb, simply remove the red dome from the slide-in pegs for easy access.
To activate the call light, a patient simply needs to activate their bedside station to illuminate it, which will alert the caretakers which room is in need of assistance.
Cornell Communications has been the industry leader in high quality visual nurse call systems for over 40 years. We offer innovate, easy to use solutions to ensure each patient who calls for help gets prompt care. Our dependable systems are a staple of daily operations in hospitals and various other medical facilities across the country. Let our visual nurse call systems improve patient care at your facility.
Browse all call light systems from Cornell Communications to improve communication in your facility.
Get Help with System Design/Installation