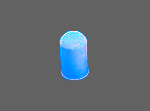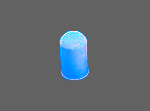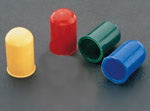 Colored Boot, Blue, for Corridor Light
$1.80
$1.53
/each
(Online Price)
Colored Boot, Blue, for Corridor Light
This blue filter is an easy way to differentiate between your facilities corridor lights. When installed, this blue boot will illuminate your lights a bright blue for quick and easy identification of a hallway. This boot is designed for use in conjunction with any of Cornell's corridor lights, including the single, double or triple lamp options. All of our colored corridor light boots feature quick and easy installation, with no extra hardware or supplies needed.
For over 40 years Cornell has been providing medical facilities, nursing homes and schools with quality corridor lights and emergency response systems. Our dedicated design team is constantly looking for new ways to improve our products, focusing on ease of use leading to faster response times. Since the 1970s, our team has been providing superior emergency communication systems and committed to 100% customer satisfaction.
Read More
Get the system you need.
Audio and visual nurse call systems for assisted living facilities, nursing homes, hospitals and outpatient medical clinics.
Order by Noon CST for same day shipping.
Traditional lights, buttons and pull cords or smartphone/WiFi integrated. Let us know what you're trying to do and we'll take care of you.
System Quote Get Help with System Design/Installation

1-800-558-8957