Meet Nursing Home Requirements and Building Codes with Cornell
Get the Nurse Call and Emergency Communication Systems Your Facility Needs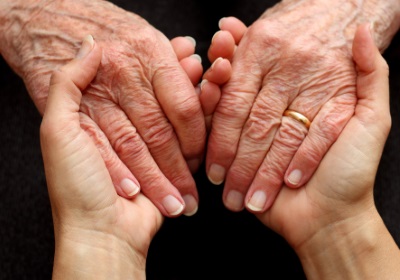 Designing a new facility? Upgrading an outdated system? Whatever the building codes are in your area, Cornell supplies the nurse call and emergency communication systems you may need to protect your residents.
Keep Up with Changing Regulations
As building codes and nursing home requirements change over time, come back to Cornell to update your systems as needed.
Generally, nursing homes or skilled nursing facilities have to follow national building requirements for nurse call systems, while assisted living regulations vary state to state. In some states, senior housing facilities are grouped with nursing homes, hospitals, and other institutions—sometimes requiring them to install expensive equipment they don't really need. In other states, assisted living facilities have separate regulations.
Keep Residents Safe and Families Happy
Even if your state doesn't require a nurse call system for assisted living, it may be in your best interest to install one anyway. These extra safety measures not only improve response times and save lives in an emergency but also give you a leg up on your competition. When helping elderly relatives find a safe place to live, will families choose the facility that meets the state's minimum requirements or the one with a state-of-the-art emergency communication system?
Show potential residents and their families you treat every call like an emergency—their needs will always be met as quickly as possible.
Find Out Your State's Assisted Living Regulations
Confirm the most up-to-date requirements in your state. Argentum (formerly Assisted Living Federation of America, or ALFA) provides contact information for the agencies in charge of assisted living regulations in each state.
Get a Free Quote on Emergency and Nurse Call Systems
Cornell provides components for nurse call systems, area of rescue systems, door monitoring, and more. Get a quote on your whole new system or order replacement parts online, including:
Not sure what you need? Our representatives are happy to help you any time.