Patient Monitoring Systems for Hospitals and Outpatient Medical Clinics
Patient Monitoring Systems for Outpatient Medical Clinics and Senior Living
Patient monitoring systems from Cornell improve the efficiency and response times of caretakers, improving the quality of care patients receive and the nurse's ability to provide it.
Cornell Provides 3 Systems for Patient Monitoring: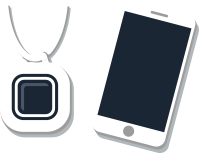 In

form

TM I A Mobile Call System
Easy-to-use Mobile Interface
Eliminate Alarm Disruptions
Improve Staff Response Time
Real-time Data Tracking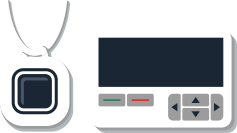 Inde

Pendant Wireless Call System
Easy-to-use Pager Interface
Eliminate Alarm Disruptions
Improve Staff Response Time
Real-time Data Tracking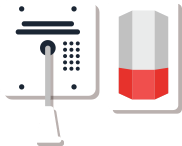 Visual Nurse Call System
Wired Emergency Call Response
Connects with Future-proof Tech
Custom System Sizing
Patient Monitoring and Nurse Call Systems for More Efficient Clinics & Faster Response Times
Managing patient flow and keeping track of staff locations throughout an outpatient department (ODP) is essential for providing the quick, courteous, and dependable service patients expect and rely on from their healthcare providers. Cornell Communications has decades of experience providing outpatient clinics and medical facilities with high-quality communication systems specifically designed for keeping your staff and patient flow organized while ensuring quick response during emergencies.
Clinic Status and Patient/Staff Monitoring Systems
The Cornell Communications Clinic Status system is an excellent patient management tool capable of maintaining a "First Come First Serve" structure in even the busiest of outpatient clinics. 1-6 different colored lights allow for quick identification of staff or room status, improving patient flow, and allowing staff to easily track the locations of attending physicians. Built-in priority override settings move emergency calls to the front of the line, guaranteeing the fast response you and your patients need from your nursing staff.
The Cornell Communications Clinic Status System also features corridor lights, available with multiple color configurations, which are placed above doors to further display the status of a room and the patient and staff within. Our clinic status monitoring equipment features customizable settings, making it a perfectly adaptable system for any outpatient clinic, senior living complex, or hospital.
Nurse Call Systems: Essential for OPDs, Specialized Care & Senior Care
In any healthcare or assisted living environment, a nurse call system is essential to providing effective care. These monitoring and call systems are at the core of every reliable clinic and continue to raise the standard of care for the industry.
Contact Cornell Communications today for more information regarding our emergency communication systems.