Clinic Status
Already have a communication system? Shop replacement parts below.
Clinic or Light Status Systems
The Clinic or Light Status Communication systems are used in many medical offices when the safety of the patient and the efficiency of the service levels are paramount.
System Description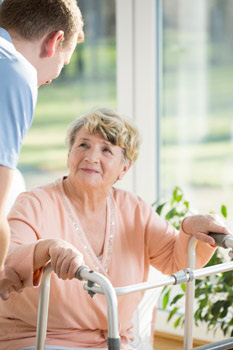 By simply incorporating a series of three colored lights the staff can easily determine the status and the next service required of individuals waiting for care in a medical outpatient care office. Typically three colored buttons are pushed individually within the servicing room location to indicate the status of the patient, i.e.
System Operation
1. A status station with lighted switch buttons in the room is activated to indicate the current patient status:
White - indicates the patient is waiting for the nurse or Physician
Blue - indicates the Physician or nurse is with the Patient
Red -indicates that the room should be cleaned for the next patient or the patient may need assistance.
Alternate Switch usage could indicate a need for additional services like X-Rays, Lab work, etc.
2. A corridor/dome light outside the room over the room door mimics and displays the color of the button pressed in the room visually indicating the status of the room.
3. In addition a master control panel located at a central location also visually indicates the status and occupancy of each room including the location of the medical staff.
Clinic Status System Replacement Parts
Buy replacement one-button or three-button status switches from Cornell Communications.
Light Status System for Senior Care and Outpatient Clinics
The Cornell Communications Clinic Status System (also called a call light system or patient management system) provides the means to effectively coordinate and manage a visual display which locates patients and staff, the status of each exam room and treatment area, a discrete call system for requesting assistance, and exam room sequencing and custom signaling options.
This series functions as exam room status lights for outpatient clinics or call light system for nursing home, senior living, assisted living, and memory care facilities. Our clinic status light manufacturers design custom patient management systems to meet the needs of hospitals, assisted living centers, senior living facilities, nursing homes, outpatient clinics, and even veterinary clinics.
Product Brochure & Wiring Diagrams