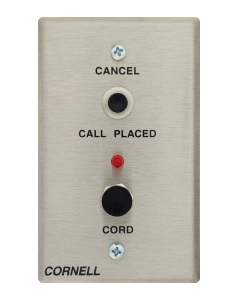 Bedside Station with Single Jack, Call Placed Light and Cancel Button
$60.00
$51.00
/each
(Online Price)
Bedside Station with Single Jack, Call Placed Light and Cancel Button
The B-111 single-jack bedside station is used to increase communication between patients and caregivers. Hospitals, hospices, assisted living centers and nursing homes everywhere utilize these important nurse call systems to increase communication efficiency. This bed station has a 24vdc power supply with battery backup to provide an extra power source in case of power outages. The easy-to-use nurse call button is for patients to alert caregivers when they are in need of assistance. Hospital staff is alerted by a flashing light and alarm at their duty station when the patient pushes the bedside station call button from a call cord. The cancel button on the nurse call system is available for when patients no longer need help from care staff.
Once you incorporate B-111 bedside stations from Cornell Communications into your healthcare facility, communication will be greatly improved. Count on us for the most advanced nurse call systems and bedside stations in the industry.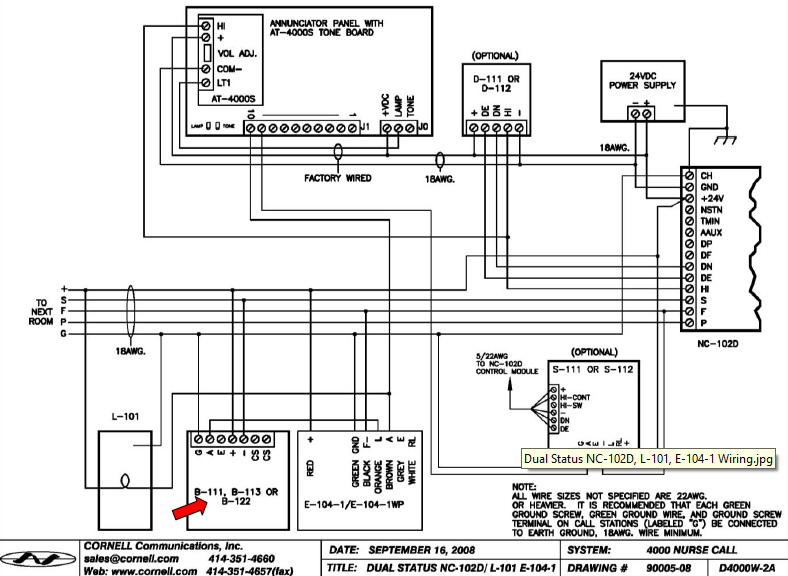 Shop for the best nurse call systems on the market at Cornell Communications.
Get Help with System Design/Installation
Read More
Get the system you need.
Audio and visual nurse call systems for assisted living facilities, nursing homes, hospitals and outpatient medical clinics.
Traditional lights, buttons and pull cords are smartphone/WiFi integrated. Let us know what you're trying to do and we'll take care of you.
Order by Noon CST for possible same day shipping*
*See Terms & Conditions
System Quote Get Help with System Design/Installation

1-800-558-8957