Get the system you need.
Audio and visual nurse call systems for assisted living facilities, nursing homes, hospitals and outpatient medical clinics.
Traditional lights, buttons and pull cords are smartphone/WiFi integrated. Let us know what you're trying to do and we'll take care of you.
Order by Noon CST for possible same day shipping*
*See Terms & Conditions
Need Some Assistance?
System Quote
System Design/Installation

1-800-558-8957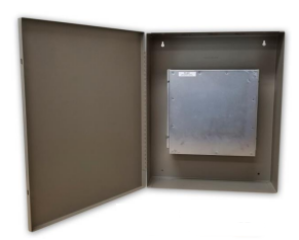 Download Brochure & Wiring Diagram
Note: For replacement only. 4800 series has been discontinued.
Description:
The Expansion Switch is designed to accommodate 1-8 devices including Area of Rescue Call Stations, other Expansion Switches, or Area of Refuge Remote Control Panels. Up to 35 Expansion Switches can be used in the 4800 system to support a total of 255 Call Stations.
Operation:
The Expansion Switch is to be used with the Cornell Digital Area of Refuge System to allow additional Call Stations to be added to a system.
Mounting:
Expansion Switches can be located in a controlled maintenance room or closet. The 15"W X 18"H X 4"D enclosure includes (3) knockouts that are located at the top of the enclosure, and keyhole slots for surface mounting.
Engineering Specifications:
The contractor shall furnish and install the CORNELL ES-4808 Expansion Switch as indicated on the plans. The Expansion Switch shall be mounted in CORNELL provided enclosures.
Technical Information:
Power Requirements: 24VDC
Operating Environment: 50-120°F Indoor Non-condensing
Physical Dimensions: 4" D, 15" W, 18"H
Mounting: Follow instructions provided on enclosure box
Wiring: Cat5e Ethernet cabling for Control Panel, Switch and Call Station Connections