Get the system you need.
Audio and visual nurse call systems for assisted living facilities, nursing homes, hospitals and outpatient medical clinics.
Traditional lights, buttons and pull cords are smartphone/WiFi integrated. Let us know what you're trying to do and we'll take care of you.
Order by Noon CST for possible same day shipping*
*See Terms & Conditions
Need Some Assistance?
System Quote
System Design/Installation

1-800-558-8957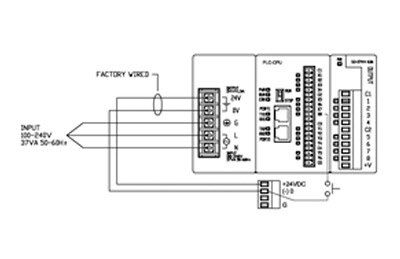 Description:
The Cornell LC-064E Light Controller to be used with AURA 2.0 has 0-9 flash rate codes. Flash rates are used to determine the priority level of a call, and a different flash rate can be applied to each relay.
Operation:
Cornell's LC-064E will control the flash rate of the lights connected to it when properly programmed with AURA 2.0. Flash rate options are as followed:
Off
Flash 250ms On/ 250ms Off
Flash 500ms On/ 500ms Off
Flash 750ms On/ 250ms Off
Flash 1000ms On/ 500ms Off
Flash 1500ms On/ 500ms Off
Flash 2000ms On/ 750ms Off
Flash 250ms On/ 750ms Off
Flash 3000ms On/ 1000ms Off
On
Mounting:
Surface mount enclosure.
Engineering Specifications:
The contractor shall install and program the light controller (LC-064E) to predetermined specifications. The unit shall be installed inside included surface mount enclosure. Contractor shall test the unit using the test program to confirm proper operation of the light controller by connecting a momentary switch assembly from terminal X8 on the PLC-PCU to the (-)0 connection of the incoming power terminal block. Each activation of the switch will cause the next relay to energize, continue the cycle through all 64 relays to insure proper operation, then disconnect the switch assembly.
Technical Information:
Power Requirements: 24VDC
Operating Environment: 50-120°F Indoor Non-condensing
Physical Dimensions: 15.5"W x 18.5"H x 4.25"D
Mounting: Surface Mount
Wiring: #22 AWG Minimum
Get Help with System Design/Installation