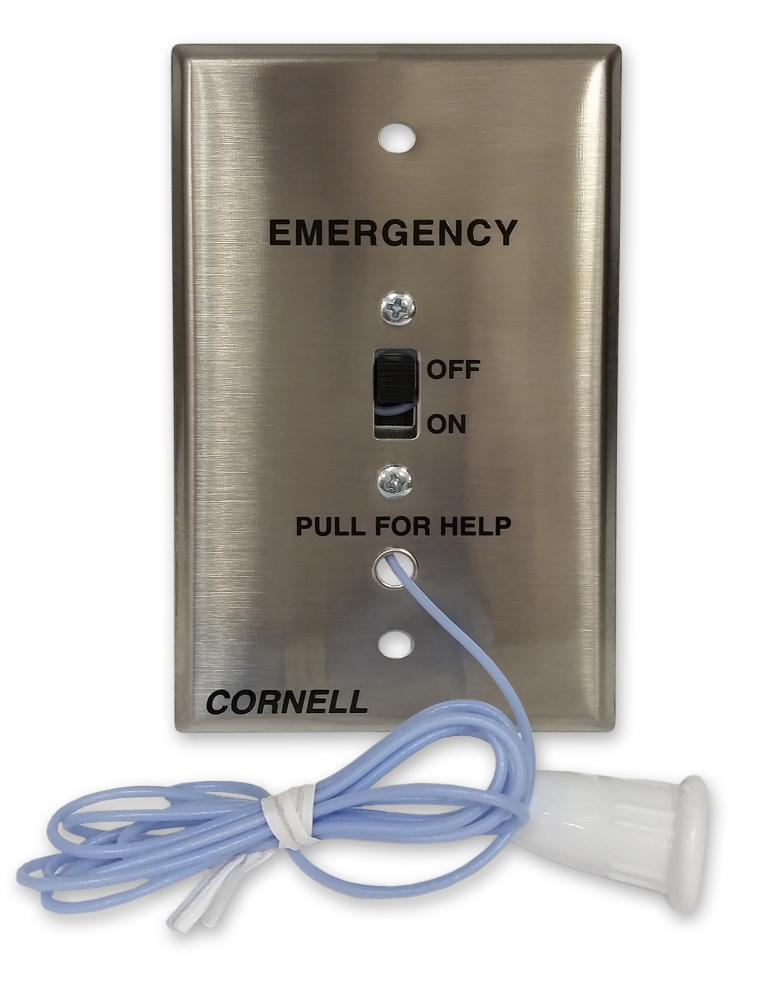 String Station, Germ-Free, Glow-in-the-Dark, With On-Off Slide Switch for Single Status
$36.50
$31.03
/each
(Online Price)
String Station, Germ-Free, Glow-in-the-Dark, With On-Off Slide Switch for Single Status

When you have a healthcare facility requiring immediate action, the E-114 emergency call station will help your nurse's station operate at optimal efficiency. This pull cord emergency nurse call system is easy for patients to use. To activate, the patient simply has to pull the cord. It then illuminates the station's associated indicator light and tells the nurse's station which patient needs help. To turn off the call placed, flip the on-off switch on the stainless steel gang plate to the off position.
The pull cord on this station is four feet long, allowing patients to call for help from their bed. The E-114 emergency call station will put patients at ease knowing help is a pull away and will permit your staff to respond faster to emergency situations. Investing in Cornell Communications pull cord emergency call stations will keep your nursing home, hospital, emergency room, or any other healthcare facility running more efficiently.
Browse all of our nurse call systems to help boost the efficiency of your healthcare facility.
Read More
Get the system you need.
Audio and visual nurse call systems for assisted living facilities, nursing homes, hospitals and outpatient medical clinics.
Traditional lights, buttons and pull cords are smartphone/WiFi integrated. Let us know what you're trying to do and we'll take care of you.
Order by Noon CST for possible same day shipping*
*See Terms & Conditions
System Quote Get Help with System Design/Installation

1-800-558-8957