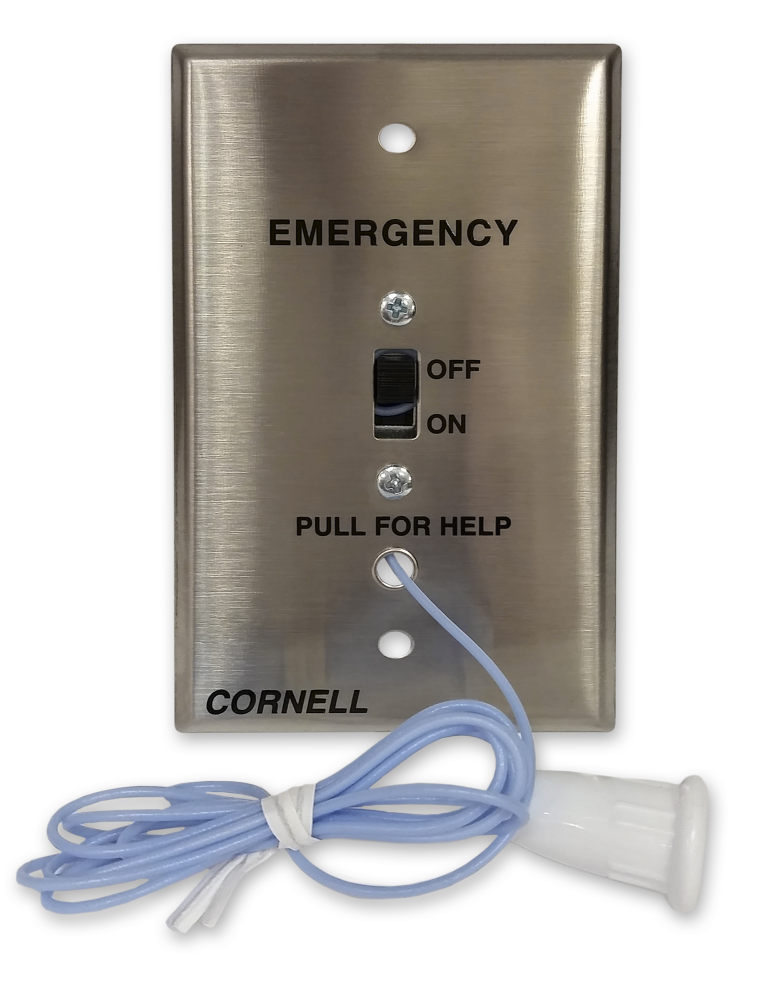 String Station, Germ-Free, Glow-in-the-Dark, Water-Resistant, With On-Off Slide Switch for Single Status
$40.00
$34.00
/each
(Online Price)
String Station, Germ-Free, Glow-in-the-Dark, Water-Resistant, With On-Off Slide Switch for Single Status

This E-114WP string station is used to activate emergency nurse call lights in hospitals, assisted living facilities, nursing homes and hospices. This nurse call system contains a nylon pull-cord and an on-off switch to use in case of emergencies. Patients simply pull the cord to turn the switch on and activate the emergency call system. The indicator lights then start flashing to get attention from hospital employees.
The pull-cord is four feet long so patients can use it from the convenience of their bedside to get their caregivers' attention as quickly as possible. This string station contains a water-resistant stainless steel gang plate for use in showers. Nurse call systems from Cornell Communications make patients feel more secure and enhance communication throughout the healthcare facility.
Browse all nurse call systems from Cornell Communications to enable easy and efficient communication at your healthcare facility.
Read More
Get the system you need.
Audio and visual nurse call systems for assisted living facilities, nursing homes, hospitals and outpatient medical clinics.
Traditional lights, buttons and pull cords are smartphone/WiFi integrated. Let us know what you're trying to do and we'll take care of you.
Order by Noon CST for possible same day shipping*
*See Terms & Conditions
System Quote Get Help with System Design/Installation

1-800-558-8957