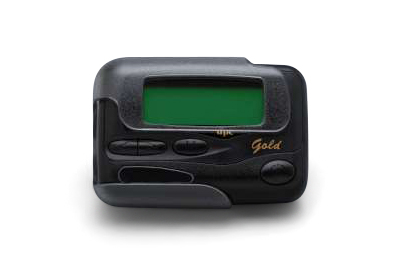 Pager, pocket, programmed
$235.00
$199.75
/each
(Online Price)
Programmable Pocket Pager
This medical pocket pager enables easy emergency communication within hospitals, nursing homes, and other healthcare settings. Featuring an easy to read display screen, employees are quickly alerted when patients need help.
Patients simply press the alert button from their bedside, causing each staff member's pager to beep and display the corresponding patient's name/room number. Our medical pagers create a quicker response time, and are easier to keep track of compared to walkie-talkies and phones.
This pager is pocket sized, making it convenient to carry everywhere. Our medical pagers properly function in temperatures between 50-120 degrees Fahrenheit without humidity. We offer both two watt and five watt medical pagers, depending on your signal preferences. Our five watt pagers generally work within a three mile radius. When you're looking for an easy, effective way to tend to patients, order our medical pocket pagers.
Browse our medical pagers to enable more efficient communication throughout your healthcare facility.
Get the system you need.
Audio and visual nurse call systems for assisted living facilities, nursing homes, hospitals and outpatient medical clinics.
Traditional lights, buttons and pull cords are smartphone/WiFi integrated. Let us know what you're trying to do and we'll take care of you.
Order by Noon CST for possible same day shipping*
*See Terms & Conditions
System Quote
Get Help with System Design/Installation

1-800-558-8957