VersaPage - Medical Pager System
Medical pager systems for routine assistance - AND emergencies.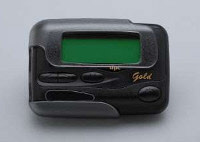 In a medical office, fast and efficient response is vital to patient needs and emergency situations. VersaPage™ instantly notifies in-house medical pagers, sends text messages to cell phones or send a group e-mail. This wireless paging system communicates between staff and patients to nurses.
How VersaPage™ Works
When a patient needs assistance and push the bedside call button, the patient's name and/or room number displays on the easy-to-read, alpha-numeric display screen on every employee's medical patient pager.
The wireless paging system can fit the needs of any building by connecting up to eight slaves to the master unit. The master unit has a capacity of 64 calling devices with a maximum of 576 when all eight slave units are connected. Put a slave unit on every floor or wing to keep all calls well organized.
You don't have to turn in your pagers.
Healthcare facilities (including assisted living and senior care community homes) often run on legacy technology that only their longest-tenured nurses and staff find intuitive. While younger staff are more ready to adopt new technology, a careerist medical professional closer to retirement might not be as quick to be ready to turn in their pager.
Cornell proudly offers the best smartphone medical paging system on the market: InformTM I A Mobile. We also offer and support VersaPage – a direct paging system for medical care providers. Both systems make help nurses, doctors and staff provide better response times – both routine and emergency.
Solutions for your unique facility.
Your facility or office might be filled with legacy nurse call technology. Cornell has seen every combination of systems and will offer guidance towards getting your system where it needs to be – providing improved response rates and times with better resident and patient care. Replacement is only suggested when it provides a clear benefit to you.
Keep Records of Every Call with Medical Data Logging Systems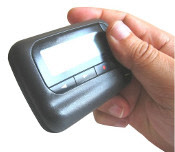 When a call is made to one of our wireless medical pagers, it can be stored for multiple days in the system's data log. Different types of reports can be run based on room number, date, and type of call. All records are kept in the master unit on an easily removable memory card.
When an emergency incident occurs, our medical reporting software, can log, track, and document every aspect of an emergency and learn from the event to improve in the future. Our incident logging software and medical report writer generates an easy-to-analyze log of every patient call, nurse response time, and more.
All Cornell's emergency communication system components, from nurse call button stations and wireless paging systems to medical reporting and report writing software, are engineered to keep senior care and other healthcare facilities running smoothly. Cornell helps you promote the safety and comfort of your patients or nursing home residents, as well as the peace of mind and trust of their families.
Medical Patient Pagers for Wireless Healthcare Paging Solutions
Our paging systems include:
All our medical pagers come with a long-lasting Lithium battery backup and work properly in temperatures of 50 to 120 degrees without humidity. The 2-watt and 5-watt transmitter options extend the distance the signal will travel. The 5-watt pagers receive signals within a three-mile radius from the transmitter at your facility or physician's office.
Features & Benefits of Medical Paging System
As a leading wireless paging system manufacturer and supplier, Cornell Communications provides convenient and easy-to-use medical paging for hospices, nursing homes, and more. Find out why our wireless paging is the best choice for your healthcare facility:
Easy & Quick Installation
Minimal Wiring Required
Simple to Operate and Train Staff
Multiple Medical Paging Product Integration
Discrete Communication
Existing Systems can be Upgraded
Flexible System Design
Saves Valuable Response Time
Newest Features of Medical Emergency Communication System
The latest features of our wireless paging system include:
VersaPage™ Desktop PC Paging System Software* Any desktop PC computer can instantly notify in-house pagers, send a text message to a cell phone or send an e-mail to an individual or group all at once!
Emergency Paging System Pocket Pager Information
Contact the medical paging system manufacturers at Cornell Communications today for more information on our wide range of products.