How to Improve Staff Communication with Wireless Nurse Call Systems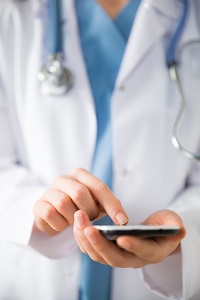 Effective staff communication is essential to every type of business, but none more than the healthcare industry. In senior and assisted living and memory care centers, efficient communication and fast response times is essential to the wellbeing of residents.
The inform wireless call system from Cornell makes it simple. Nursing staff can communicate with each other and respond quickly to patient or resident needs all from their smart phones.
Cornell's Innovative Wireless Nurse Call/Emergency Response System
inform wireless communication system allows staff members to use their smart phones in connection with the building's nurse call and emergency communication system. When a patient, resident, or fellow staff member calls for help using a push button, pull cord, mobile nurse call pendant, or other call station, inform alerts staff on their phones.
How inform Improves Staff Communication
So this system improves communication between patients/residents and nursing staff, but how does it affect inter-staff communications? inform includes optional talk and text communication for nursing staff, allowing your team to work together seamlessly, providing faster and more efficient responses.
Benefits of Adding inform to Your Emergency Communication System
No need to replace your existing communication system. inform conveniently integrates with nurse call systems, wander management systems, mobile nurse call pendants, and more.
Wireless Nurse Call Visual Nurse Call Door Monitor System
Along with improving staff communication, emergency response times, and the efficiency of existing systems, inform includes several tracking and reporting features.
Track data such as:
Which resident needs assistance and when they called
Where mobile residents are located
Which staff member took the call and when
Travel time and time spend with the resident
Reason for the call (bathroom, food, fall, etc.)
Generate reports to analyze the residents' level of need, to guide staff assignments, and to demonstrate services to residents' families.
Cornell: The Top Staff Communication System Manufacturer
Get a quote on Cornell's inform staff communication tool or another system for your skilled nursing home, memory care center, or senior or assisted living facility.
To learn more, contact Cornell Communication, the best staff communication system manufacturer in the industry.