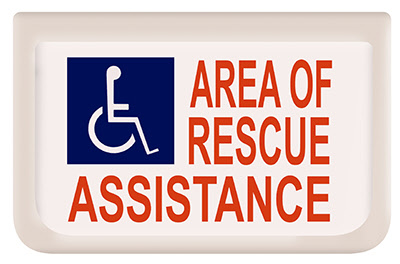 Sign, Rescue Assistance, with Battery backup, on 2 sides
$330.00
$280.50
/each
(Online Price)
Sign, Rescue Assistance, with Battery backup, on 2 sides
This SN-B42D Area of Rescue Assistance Sign is part of Cornell's line of RADIANCE photoluminescent signs. Cornell's photoluminescent signs feature innovative technology which store energy from normal light exposure and then glow in total darkness. This rescue assistance sign meets NFPA Life Safety Code 101, and all national building codes. Once it has been fully charged by normal light, it will glow for 60 minutes. To reach a full charge takes only 30 minutes of exposure to 54 lux ambient light. The SN-B42D series features a battery back-up, so the light will glow for well over 60 minutes in total darkness, ensuring responders will be able to quickly find and evacuate patients confined to wheelchairs. The SN-B42D is double sided for added visibility.
Cornell is an industry leader in innovate visual call light systems for skilled care facilities and assisted living centers. The SN-B42D is no exception. With the additional battery pack and double-sided visibility, the addition of the SN-B42D Rescue Assistance Sign will lead to faster emergency response times and help ensure patients with limited mobility are evacuated to safety quickly.
SN-B42S (Battery Backup, 1 Side)
SN-B42SM (Battery Backup, 1 Side, Metal Version)
SN-B42DM (Battery Backup, 2 Sides, Metal Version)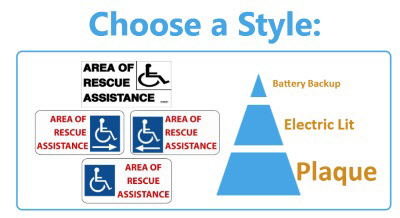 View more area of rescue assistance signs which can help your skilled care facility in case of an emergency.
Read More
Get the system you need.
Audio and visual nurse call systems for assisted living facilities, nursing homes, hospitals and outpatient medical clinics.
Order by Noon CST for same day shipping.
Traditional lights, buttons and pull cords or smartphone/WiFi integrated. Let us know what you're trying to do and we'll take care of you.
System Quote Get Help with System Design/Installation

1-800-558-8957