Get the system you need.
Audio and visual nurse call systems for assisted living facilities, nursing homes, hospitals and outpatient medical clinics.
Traditional lights, buttons and pull cords are smartphone/WiFi integrated. Let us know what you're trying to do and we'll take care of you.
Order by Noon CST for possible same day shipping*
*See Terms & Conditions
Need Some Assistance?
System Quote
System Design/Installation

1-800-558-8957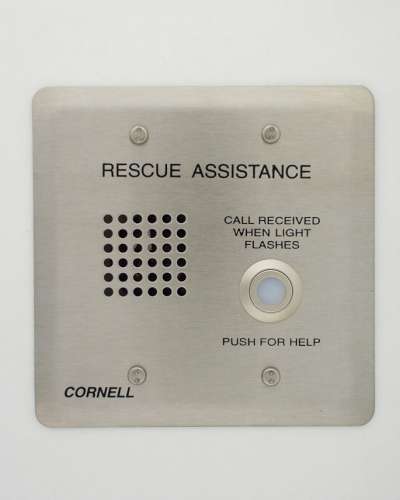 Call Station, with Audio and a LED light incased in the switch, on a Two Gang, Vandal Resistant
Online Price:

$238.00

/each

$280.00
Call Station, with speaker on Two Gang, Vandal Resistant and a LED light incased in the switch
The Cornell Emergency Station with speaker is a must-have for nursing homes, senior care facilities, hospices, psych wards, schools, university campuses and more. This station allows residents, students, or patients to make contact with facility staff right from their bed or other designated emergency areas. This station is designed with advanced technology to perform long-term under intense conditions. The two-gang plate emergency call system is vandal resistant in the event of external emergency situations.
Residents or facility staff can communicate with other emergency stations with a simple push of the button. The button will flash when the signal is received by other emergency stations, allowing staff to tend to emergency situations without the chaos of alarms, blaring walkie-talkies, or dated intercom systems.
Description:
The Cornell 4200 series call stations work with Cornell's 4200 Rescue Assistance system to initiate a call to the master panel when the button is pressed, opening up a voice communication from master panel to station.
Operation:
The call station has an LED illuminated switch that when pressed, initiates a call to the master panel and illuminates the LED on the call station.
Station Options:
The 4201B/V is the basic station with an LED light encased in the switch.
Vandal resistant screws are available as an additional option for all three stations.
Mounting:
The satin finish stainless heavy-duty steel faceplate with silk-screened designations is to be flush mounted on a standard outlet box with a dual-gang plaster ring. Field wiring is provided by a pigtail connector.
Engineering Specifications:
The CORNELL Call Station, Model 4201B/V, shall consist of one momentary switch with an LED, and one audible alarm with a sound level minimum of 70db at 30cm. The station shall be wall mounted on a dual-gang stainless steel plate that is vandal resistant.
Technical Information:
Power Requirements: 24VDC
Operating Environment: 50°-120°F Indoor Non-condensing for standard station
-22°-158°F for weatherproof station
Physical Faceplate Dimensions: 4 ½ "H x 4 ½ "W (Standard 2 Gang)
Mounting: Dual-Gang back box with 1¾" minimum depth
Wiring: #22 AWG Minimum, #16 AWG Maximum
Pair your emergency station:
Add an illuminated Area of Refuge/Rescue sign to indicate the location of your Emergency Station in your facility or on your campus.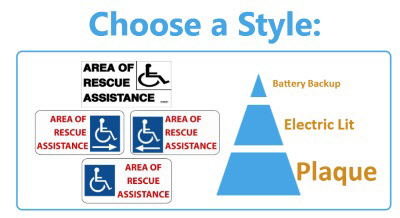 Illuminated Area of Refuge/Rescue Signs
Why Cornell:
Cornell Communications is your number one nurse call systems solution. We have developed emergency communication systems necessary in schools, assisted living centers, nursing homes, and hospices worldwide. We've recently expanded to supply audio visual nurse call systems for advanced communication in healthcare facilities, but our systems can be applied to just about any facility. Our wireless call systems are designed to work with smart phone apps and pager systems depending on your set up.
We're located in Milwaukee, Wisconsin but accessible online internationally for technical support and sales account management. Turn to Cornell Communications for your healthcare organization's communication needs.
Shop Cornell Communications today for an emergency wireless nurse call system for your healthcare organization!