Emergency Communication System Distributors
Best Nurse Call Systems for Hospitals and Assisted Living Facilities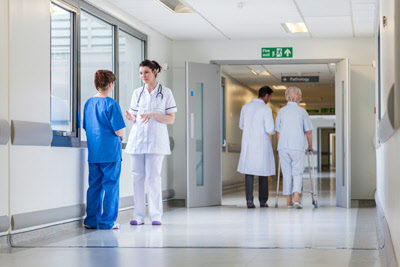 With so many nurse call system distributors in the U.S., it's important to find one offering the right emergency response equipment for your facility. We design, manufacture, and distribute a wide range of nurse call and emergency communication options so any medical facility can find the products it needs to best serve its patients or residents. Our systems include:
Check out our nurse call system comparison or call our telephone support any time for questions about system design or installation.
System Quote System Comparison
The emergency communication system distributors at Cornell serve a variety of markets within the healthcare industry:
With so many system options for so many applications, you can customize your emergency communications system to best meet the needs of your facility, staff, patients, and residents. Our expert staff will help you choose the right system and components for your facility.
Nurse Call and Emergency Response System Installation
If you need to upgrade an outdated system, or choose the right system for a brand new facility, design and install our emergency call systems with the help of our experienced staff.
Get Help with System Design/Installation
Our nurse call system manufacturers offer flexible and reliable equipment for healthcare facilities all over the U.S. and the world.
Contact Cornell Communications and make us your emergency communication system distributors for durable, dependable nurse call equipment.