Patient Management Systems
Clinic Status Systems with Customizable Functionality
Light Status System for Senior Care and Outpatient Clinics
The Cornell Communications Clinic Status System (also called a call light system or patient management system) uses a visual display of light signals designed to meet the needs of almost any facility. Our Clinic Status system provides the means to effectively coordinate and manage a visual display to locate patients and staff and ascertain the status of each exam room and treatment area. The system has a discrete call system for requesting assistance, and allows for exam room sequencing and custom signaling options.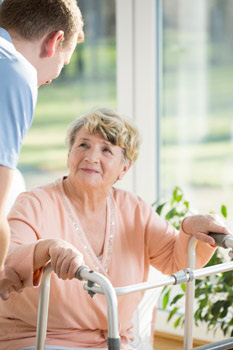 Read more about:
Our nurse call system manufacturers design custom patient management systems to meet your exact needs. Hospitals, assisted living centers, senior living facilities, and nursing homes benefit from the organization provided by our clinic status lights. Nursing staff can instantly know whether a room is occupied by a patient, vacant, being used for treatment, or the site of an emergency--all based on the clinic room status light system.
While a light in the hall shows the status of an individual room, the annunciator shows the status of several rooms at once for easy assessment. Alternately, the lights can be used to indicate other information, such as the location of patients, doctors and staff.
Contact the emergency call system providers at Cornell Communications today at 1-800-558-8957 for more information on our clinic status systems.
Exam Room Status Lights for Medical Offices and Outpatient Clinics
Keep patient flow moving efficiently with exam room status lights for outpatient clinics and other medical offices. The lights on the panel in the hallway and at the main panel will show staff the status of the room; which doctor, nurse, or patient is in the room; or whatever status options you choose for your facility. This patient management system maintains a "first come, first served" order with the push of a button, with the option to move emergencies to the front of the line.
Call Light Systems for Nursing Homes
This versatile and flexible light status system helps keep nursing homes, senior living, assisted living, and memory care facilities organized and running smoothly. Customize your system to show whether a room is occupied, vacant, with a doctor or nurse, or other status. This call light system for nursing home management allows nursing staff and other caregivers to see the status of a patient's or resident's room at a glance.
Confusion-Free Patient Flow with Clinic Status Systems
A medical office needs to move patients through various service areas and locate staff in a quiet and orderly manner. The patients should be served efficiently and physicians should be able to quickly get assistance when needed. The Cornell Communications Clinic Light Status System provides the means to effectively coordinate patient flow in a modern medical facility visual display which locates patients and staff and also indicates the status of each room.
The heart of Cornell Communication's Clinic Status system uses color-coded and number-coded panels and illuminated switches. Different colors can represent different conditions or different staff members. When patients, doctors, and staff move from room to room, the status panels immediately update to identify their current location on all visual panels throughout the office. This continuous flow of information keeps doctors and staff fully aware of patient status.
Clinic Status Room Monitoring and Sequencing Options
The clinic status systems from our emergency communication equipment distributors simplify the process of patient sequencing, signaling options, and traffic flow management. Our top-of-the-line patient management system includes a range of capabilities:
Sets up "First come first served" sequence.
Priority Override allows a call to be placed in front when urgent needs arise.
Sequence up to 32 rooms on a single unit.
Whenever any room lamp is on, this can turn on a lamp in another room/office to indicate a light in the system is on.
Reset inputs are available to add a reset switch. This is used to clear lights at the end of the day or prior to starting using the system each day.
Allows signal lamp to be controlled from 2 or more locations
Multiple Flash Pattern Options
Each station can have from one to six switches with any combination of six colors (Red, Green, Yellow, Blue, Amber, and White), each color indicating a condition or person.
Three options of master control or remote panels available in almost any size required.
Dome lights available in one to six lights.
Patient Management System Components
Our patient flow management system incorporates a variety of easy-to-use components to keep track of all patients, staff, and activity in the hospital or medical center, including:
For replacement parts for patient management systems, Cornell Communications offers durable single push button and three button status switches.
Contact the clinic status system specialists at Cornell Communications today for more information on our emergency response systems and the difference they can make for your outpatient medical facility or private practice.